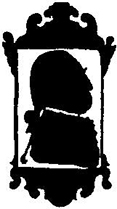 William A. Smith, Inc.
Auctioneers and Appraisers
Important Winter Estate Auction
Fine antiques, art, silver, jewelry and Oriental rugs




Columbus discovery the new world signed E. Jacobs, (Paul Emil Jacobs) 55" x 75"


Important two-part late 19th c. rosewood cabinet with painted panels and pietra dura plaques finely inlaid, attributed to Herter Bros.
Pair of oils on canvas, Italian views signed by F.R. Unterberger, 22" x 14".
Saturday, March 2, 2019, at 10:00 am
Smith's Auction Gallery, Plainfield NH
1064 Route 12A
Preview: Friday from 12-7 pm and 8:30 am morning of the sale.
Earlier previews by appointment
In Part: 18th C. walnut Q. A. chest on frame with drake feet; small size PA Chippendale mahogany 4-drawer chest with fluted quarter columns; 2-part 18th C. New England Q. A. highboy; lower CT River valley cherry chest with canted corners and ogee feet, old surface; 2 Chippendale curly-maple slant lid desks; 18th C. RI mahogany tea table with stop-fluted legs; small Q. A. MA mahogany drop leaf tea table; early saw buck table in yellow and black paint; unusual pine farm table with draw leaves; great 10' country farm table with local history; early hutch tables; great set of 6 birdcage Windsor chairs in mustard paint; 2-part Federal cherry corner cupboard; 2-part Chippendale corner cupboard in old paint; small setback cupboard in salmon paint; setback open top cupboard decorated by Peter Hunt; grain painted 4-door cupboard; Boston area ladies secretary; 2 fine inlaid Federal card tables, one from Boston; a pair of Chippendale shell carved side chairs; tavern tables in old color; early carved oak Bible box on stand; Federal tiger maple one-drawer drop leaf table; Federal Portsmouth area clerk's desk; good paint decorated and carved sea chest; Hepplewhite salmon-painted tavern table; antique canopy beds; grain-painted tall clock dial signed "Silas Hoadley Plymouth"; set of 6 Windsor chairs decorated by Blanche Wood, Cornish, NH; early 19th C. camphorwood leather studded export trunk owned by NH Gov. John Taylor Gilman; and more.
Other than Country: Important rosewood cabinet with pietra dura and painted panels along with detailed inlays attributed to Herter Brothers; fine English Edwardian satinwood inlaid server/buffet; a pair of English Edwardian inlaid corner cabinets; 3 impressive carved grandfather clocks, Seth Thomas, Elliot, and Bigelow and Kennard; Clarion 2-part upright music box, great sound; period English Canterbury; English Regency sofa table; Italian open armchair with tapestry upholstery; small French antique marble top commode; large size English partners' desk; a set of 8 Chippendale style dining chairs with claw-and-ball feet; English round rent or drum table; a pair of brown leather wing chairs; a pair of blue leather wing chairs; large round tufted leather ottoman; vintage red leather sofa; Art Deco-style leather chair and ottoman; tiger maple custom dining table; a set of 6 Windsor style chairs; Eldred Wheeler tiger-maple hunt board; Eldred Wheeler tiger-maple chest; 2 good butcher block tables, one signed "Lillian August"; maple cheval mirror; antique Chinese hardwood lounge or "moon gazing" chair; a pair of Chinese carved hardwood armchairs; a pair of Chinese carved stands; set of 4 Mission Stickley armchairs; and much more.
Folk Art: Fine 19th C. flying horse weathervane, old surface; sheet metal weathervane hunter and dogs; 2 great burl bowls; trencher in old green paint; early Treenware in old paint, including Roger Bacon prov.; good ships diorama; sailor-made watch hutch; ship's wheel; a selection of early lighting; folk art carvings, circus wagons; 19th C. American school miniature paintings; Shaker and other oval boxes in paint; fine domed box in original paint; carousel horse; a selection of splint baskets, some in paint, a good antique Nantucket basket; exceptional Q. A. courting mirror with etched glass, other period wall mirrors; samplers; rare kerchief commemorating the Navy and the War of 1812, ca. 1815; vintage Grover Cleveland/Thurman kerchief; fine patriotic watercolor by Lewis Young, NY 1816; early theorem on velvet; tin shore bird decoys; carved snake and other sailor cane; redware including a PA Wagner dog bank; Whieldon tea caddy; pair of good embossed 19th C. planters; other planters; antique jockey hitching post; upright Clarion 2-part music box with extra 20.5" records (works well); other music box; Dutch brass chandelier, tin and iron chandelier; life size 20th C. female folk carving; 10' antique library ladder; selection of antique quilts including one with American flags; Ohio homespun dated and much more.
Antiques: Roman bronze horse sculpture; an impressive early bronze eagle; bronze horse signed "A. Barye"; Italian bronze by E. Avolio; bronze Deux Amis by V. Peter; bronze Ruth Miller and other bronzes; a pair of carved Chinese marble foo dogs; a selection of antique Chinese porcelain lamps; fine needlework Asian screen; Chinese lacquerware tea box; fine French Empire bronze figural mantle clock; figural orbital clock; French champlevé regulator shelf clock; Chelsea ships bell clock and barometer; 2 early banjo wall clocks and other clocks; French doll; Tiffany Studios dore bronze desk lamp; Tiffany Zodiac desk set; and more.
Rare 16-gauge dbs. by D.M. Lefever, 1902; fine model .42 Winchester 410 pump shotgun engraved by John Durkin with info; 1873 Winchester .22 cal. lever action; old percussion long gun; small cannon; Eskimo knife; etc.
Chinese porcelains, flambé vase, blue and white covered jar; armorial export tureen, Lane family; Villeroy and Bach charger dog; a pair of 18th C. Delft tobacco jars with lids; Delft chargers; Sunderland sailors jug; Herend tureen; a set of Royal Worcester for Tiffany hand-painted plates; a large collection of Bennington earthenware; a collection of framed Wedgwood calendar tiles; 19th C. etched amber glass oil lamp; selection of decorated stoneware; and more.
Art: Important large oil, The Crusades, signed "E. Jacobs" (Paul Emil Jacobs); a pair of oils of Italian views by F. R Unterberger; oil on canvas, An Essex Stream by Arthur Hoeber; oil on canvas luminist landscape by R. Atkinson Fox; oil harbor scene by Otis Cook; oil of Rockport by Frank Maley; oil still life by A.E. Hardy; oil deer signed "A.F. Tait"; oil California landscape by Benjamin C. Brown; oil of rural farm scene signed "C. Troyon"; oil landscape signed "HW Ranger"; oil landscape signed "Chas. Gray"; oil landscape by J.J. LaValley; oil still life by A.D. Geer; oil winter landscape by J.O. Burrington; oil by Julius Aagaard; oil signed "Alexander Warshawsky"; oil by Charles Gruppe; oil signed "Oscar Anderson"; oil by H.C. Bryant; early European landscape paintings; several early-American portrait paintings including Ammi Phillips; 19th C. oil view of Mount Vernon; 2 sailing ship paintings; early mezzotint, Tulips by Earlom; whiskey advertisement; several old maps; early 18th C. Dutch Bible and more.
Jewelry: Approx. 13 ctw diamond Riviera-style necklace; stunning diamond and emerald gold necklace; 2 plus ct. square-cut diamond, unmounted; several diamond rings including 6 ctw cocktail style; 18k yellow gold classic chain necklace by John Hardy, 18k gold Georg Jensen necklace and pendant, other gold necklaces; antique gold slide chain; 2 Victorian gold ladies' concealed dinner watches; Victorian 18k gold intaglio carnelian pendant; Art Deco platinum diamond and sapphire ring; 2 ctw diamond band; 3 stone diamond ring; a pair of platinum channel-set sapphire eternity bands; 18k gold turquoise and diamond ring; Tiffany 14k gold pin; like-new men's Rolex gold and stainless wristwatch "Datejust" with original box and papers, worn twice; 18k yellow gold Bucherer wristwatch; 14k gold ladies' Omega watch with diamonds; 14k gold Jules Jurgensen wristwatch; other wristwatches; men's 14k gold 8" bracelet; selection of men's gold cuff links, some set with diamonds and sapphires; and much more.
Silver and Gold: 8 sets of sterling silver flatware; large selection of sterling hollow ware; silver altar chalice; 19th C. Sheffield hot water urn from Du Pont family with crest; a selection of gold and silver coins, $20, $10, $5, and other gold coins, gold coin bracelet; selection of silver coins including over 600 Buffalo nickels and more.
Oriental Rugs: A selection of estate carpets including room size and many good early scatters and runners, over 50 rugs.
---
Terms:
Cash-Check-Major Credit Cards: 18% buyer's premium, Reduced to 15% with cash or check
No Sales Tax • Catered • Comfortable Seating
No internet bidding at Smith Auctions.
William G. Smith and Kenneth R. Labnon – Auctioneers
Gallery Manager: Leon Rogers
NH LICENSE #2825– VT #57-702 – FL #AU-4814 – FL #AB-2365
William G. Smith and Kenneth R. Labnon – Auctioneers
Gallery Manager: Leon Rogers
Member New Hampshire Better Business Bureau
Offices in Plainfield, NH • Greenwich, CT • Sarasota, FL • Phoenix, AZ