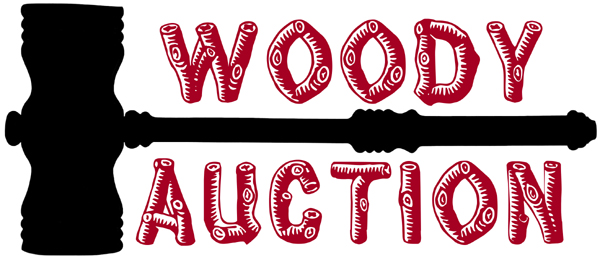 Estate collection of David & Ann Sidlinger of North Carolina
Automated Online Only Auction
Friday, Sept. 22, 2023 – 8:00am CT
In-Person Antique Auction
Woody Auction
130 E Third Street, Douglass, KS
316-747-2694

[email protected]
www.woodyauction.com
Woody Auction is proud to present the Estate collection of David & Ann Sidlinger of North Carolina. This quality auction highlights many fantastic pieces which begin with their incredible Lamp collection. Pairpoint, Handel, Moe Bridges, and some of the best examples of American Brilliant Cut Glass Lamps are showcased in their collection. Their furniture is another category that beautifully illustrates their love of quality items including the "Wells Fargo" Wooten desk. Please note that an Automated Online Auction on Friday, September 22, 2023 (beginning at 8am) kicks off this weekend of Sidlinger Collection items. Over six hundred items will be sold at public auction to the highest bidder.
As always at Woody Auction, there are NO RESERVES. Buyers present at the sale in Douglass, KS will enjoy a 0% buyer's premium when paying by cash or check. In addition, buyers present will pay no sales tax since this is an auction of a single seller collection.
Make your plans today to attend in person or bid "Live" online.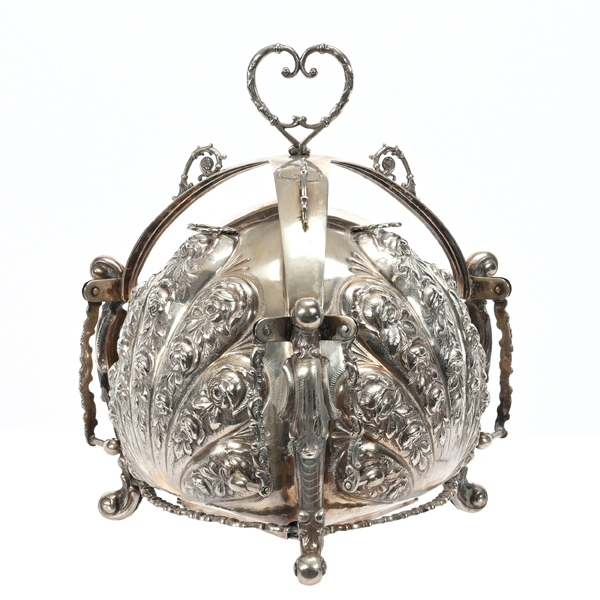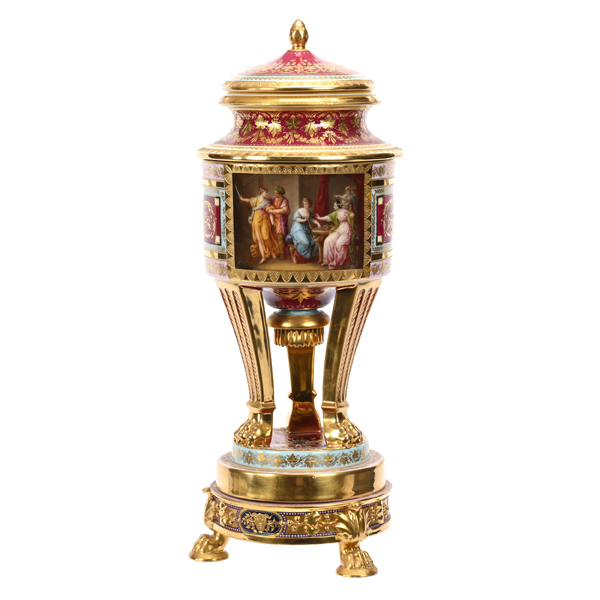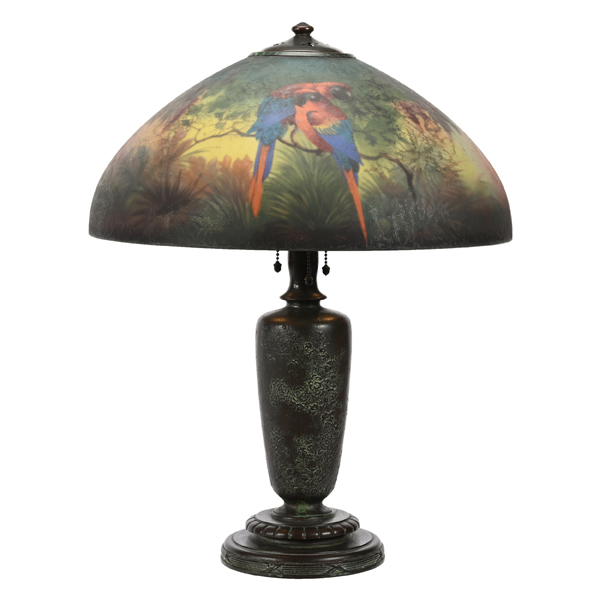 Please note that large furniture items will NOT be at the Douglass, KS auction hall and must be picked up in person near Greensboro, NC, or shipped via a professional shipper by Saturday, November 4, 2023. Pick up or shipment may only occur after wire transfer has been received, checks have cleared, or with a bank guarantee. For more information about the large furniture items, please visit www.woodyauction.com/north-carolina-furniture. If you are interested in previewing the large furniture items in North Carolina, please call 316-747-2694 to set up an appointment. Small furniture items selling in Douglass, KS must be picked up or shipped by Friday, October 13, 2023.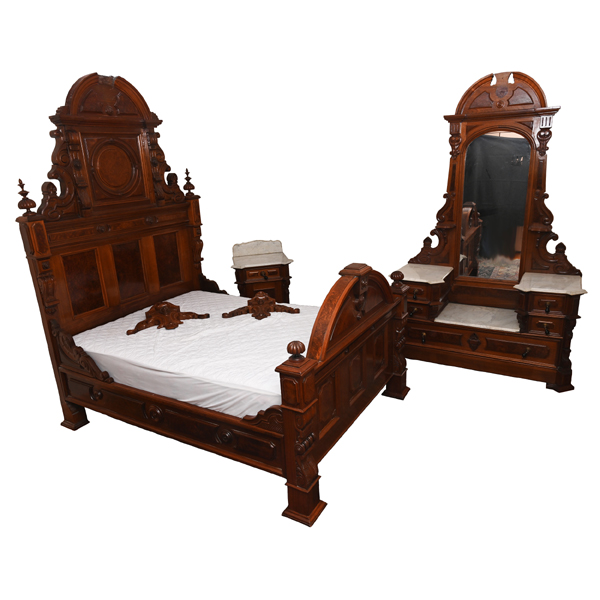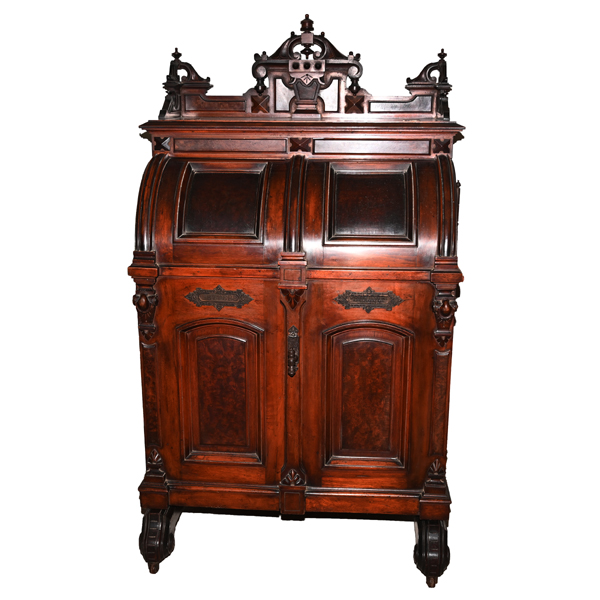 North Carolina Furniture Preview:
Thursday, September 14, 2023 – 1pm to 5pm (large furniture only)
North Carolina Furniture Preview:
Saturday, September 16, 2023 – 10am to 2pm (large furniture only)
Douglass, KS Preview:
Friday, September 22, 2023 – 1pm to 5pm (most furniture is NOT in Douglass, KS)
Douglass, KS Preview:
Saturday, September 23, 2023 – 8am to 9:30am (most furniture is NOT in Douglass, KS)
Sales Tax: This auction is a single collection, so no sales tax will be collected from buyers present at the sale. The prevailing sales tax will be charged to all Internet bidders unless you are reselling the items. In this case, please provide LiveAuctioneers and Woody Auction with a current sales tax exemption license. If a copy is not provided, sales tax will be charged.
Area Lodging: Comfort Inn, Augusta, KS: 316-260-3006 (mention Woody Auction for a single Queen or King room rate of $79 plus tax when booked directly with them); Holiday Inn Express, Andover, KS: 316-733-8833; Hampton Inn, Derby, KS: 316-425-7900; all located within a 15-20-minute drive.
Condition: Woody Auction has attempted to call any flaws that can affect the value of an item, but final determination is left to the buyer. Common nicks & scratches have not been called. Please check LiveAuctioneers for condition updates.
Absentee Bids: Accepted with a written statement indicating the amount of your bid. DEADLINE: Noon, Thursday, September 21, 2023. All Absentee Bids will be charged a Buyer's Premium (BP) of 15% of selling price plus shipping (the BP is 10% when paying by cash or check). Your Absentee Bid will be entered just as if you are present and bidding yourself. Please supply: Full Name, Address, Phone Number, Auction Date, Lot Number, Short Description and Bid Amount. For your convenience: Fax (316) 746-2145 or e-mail [email protected].
Online Bidding: Available at: www.liveauctioneers.com/woody-auction-llc. Be sure to register 48 hours in advance. All online terms and conditions apply.
Phone Bidding: Available for lots with a low estimate of $1,000 or greater (low estimates are found on LiveAuctioneers/woody-auction-llc). Email your phone bid list to [email protected] by noon on Wednesday, September 20, 2023, including your name, full address, a primary phone number, and a backup/secondary phone number. You will receive a phone call to confirm receipt of your phone bids. The BP for phone bidding is the same as absentee bids.
Woody Auction
130 E Third Street, Douglass, KS
316-747-2694
[email protected]
www.woodyauction.com