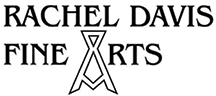 The Tim and Jamie Saloff Collection of 20th Century Design—Part 1
Saturday, December 3 at 9:30 am (EST)
Preview starts November 26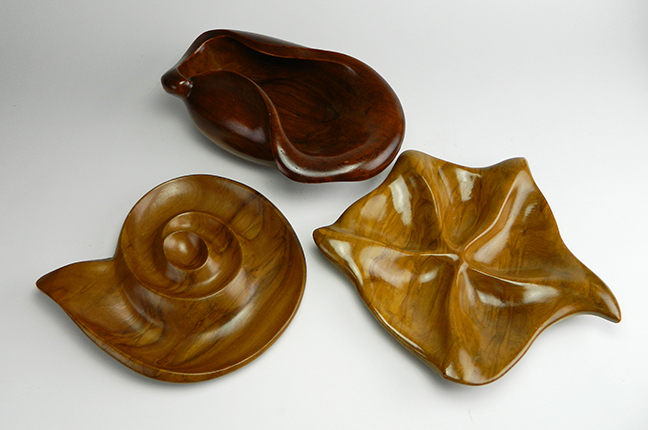 Russel Wright "Oceana"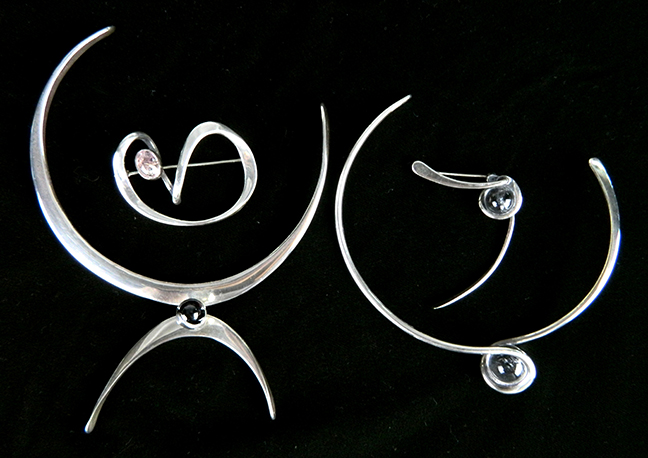 Art Smith jewelry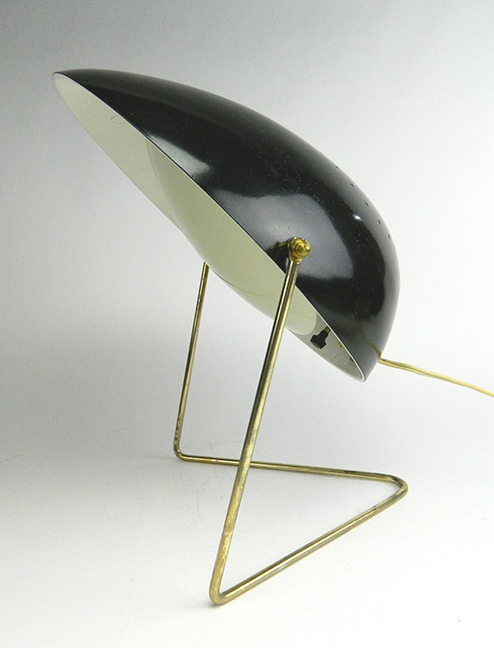 G. Thurston "Cricket" lamp
---
Featuring
Jewelry: Art Smith, Eugene Joseff, Ed Weiner, Paul Miller Studio, Weiss, Bakelite, Francis Holmes Boothby, etc.
Pottery: Bauer, Russell Wright, Weller, Roseville, Cowan, Waylande Gregory, Dorothy Kindell, Yasha Heifetz, George M. Stanley, Marc Bellaire, McCoy, Lane, etc.
Lighting: George Nelson, Gerald Thurston, Louis Kalff, Frankart, Jonathan De Pas, Prescolite, Helena Frantova, Andre Cazenave, Mitchell Bobride & Moss, Paul Mayen for Habitat, Pipeline Products, Chicago World's Fair, Harvey Guzzini, Louvre Lite for Matson, etc.
Metal: John Otar, Frankart, A. C. Rehberger, Kodak, Ronson, Nuart, Seville Studio, Frederic Weinberg, Chase, Edward Sloan, English Chrome, etc.
Clocks: Harry Snider, Gilbert Rohde for Herman Miller
Misc.: Dunlop Rubber Co., Henry Dreyfuss, Richard Stava glass, Viktor Schreckengost ashtray, Ellis lighters, Johnny Matteson sculpture, Luigi Colani glass, Arthur Umanoff wine rack, Fred Press decanters, Russell Wright Klise Wood "Oceana," Creative Playthings.
Furniture: A collection of contemporary Stickley Mission chairs, settees, bed, hall benches, stools, waste baskets, etc.
---
23% Buyer's Premium
26-28% Buyer's Premium on Internet Bidding
Catalogs available $10.00 ppd
Complete on-line catalog and bidding available at
www.racheldavisfinearts.com
www.liveauctioneers.com • www.invaluable.com
Proxy, internet and phone bidding available.
---
Auctioneer- Rachel Davis
1301 West 79th St., Cleveland, OH 44102
Phone 216.939.1190
Fax 216.939.1191


[email protected]


www.racheldavisfinearts.com