Ancient Objects & Associated Estate & Appraisal Co.
Holiday Auction
December 3, 2022 11:00 AM EST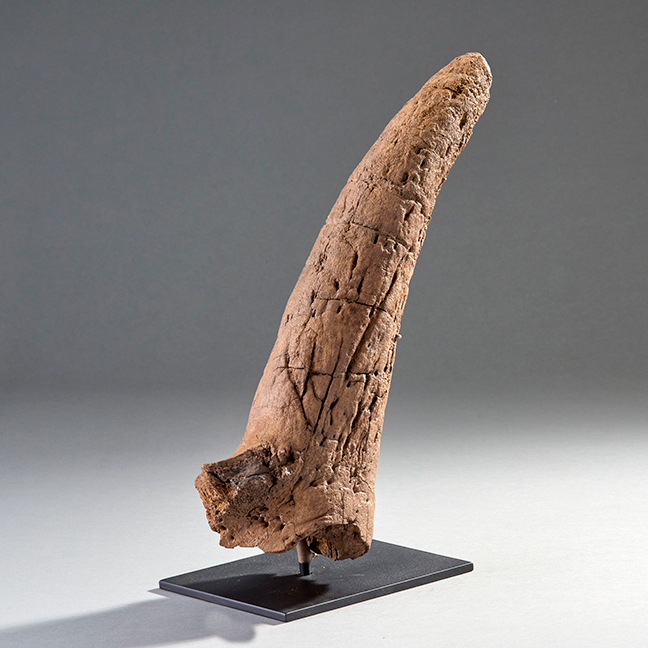 Fine Fossil Triceratops Brow Horn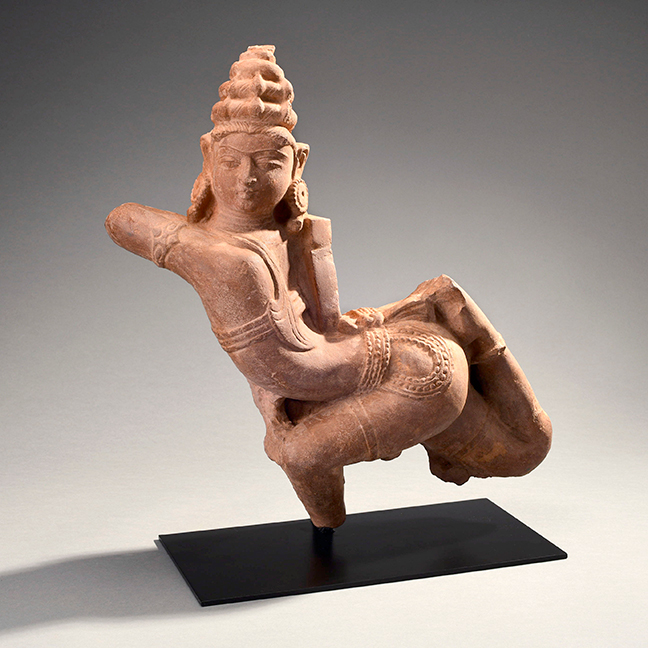 Indian Stone Figure Ex. Doris Wiener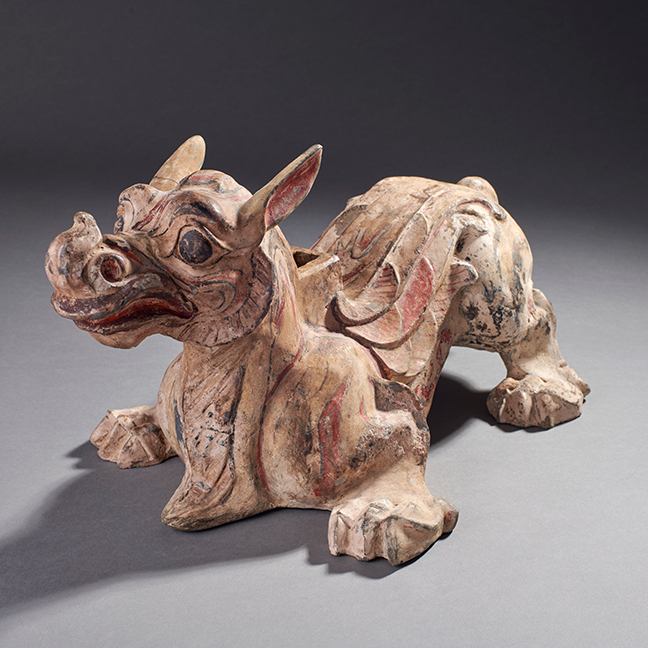 Very Rare Han Chimera w/Oxford T.L. Test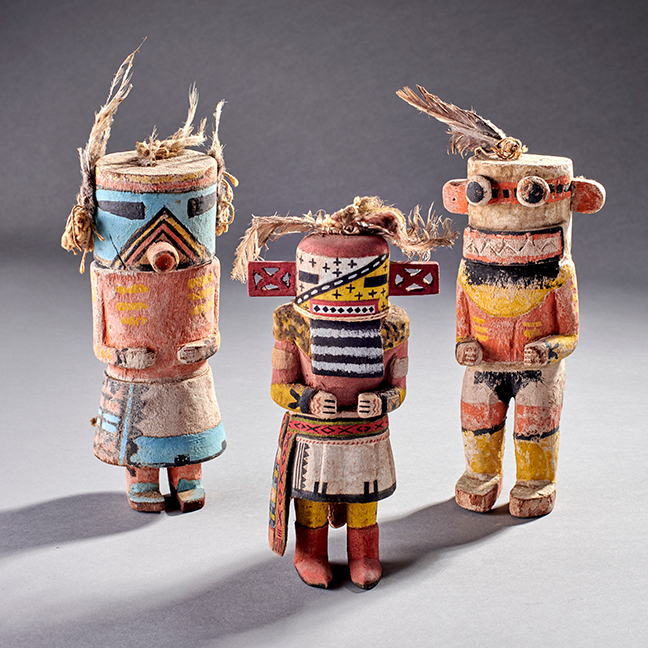 Fine Group of Early Kachinas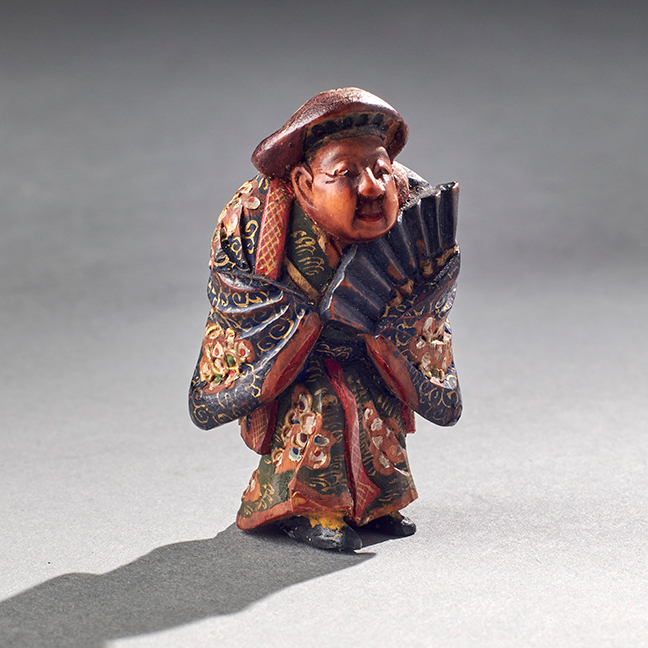 One of Large Group of Fine Netsuke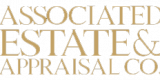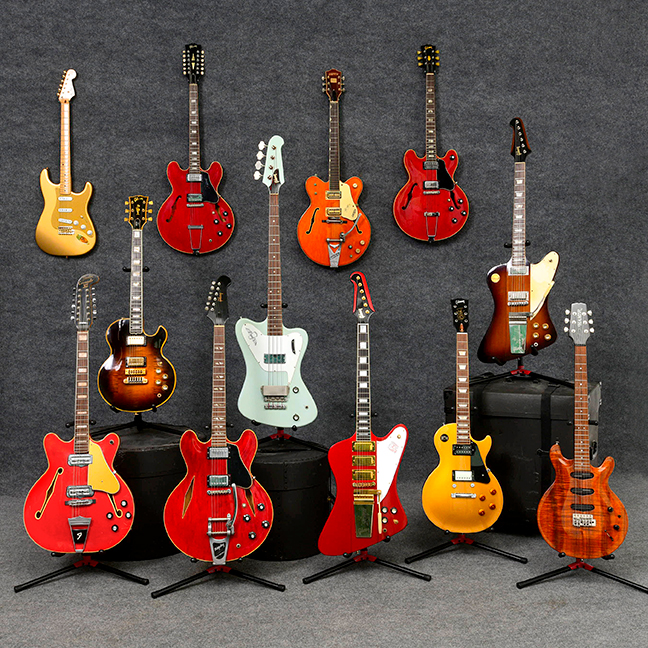 Selection of vintage and collectible guitars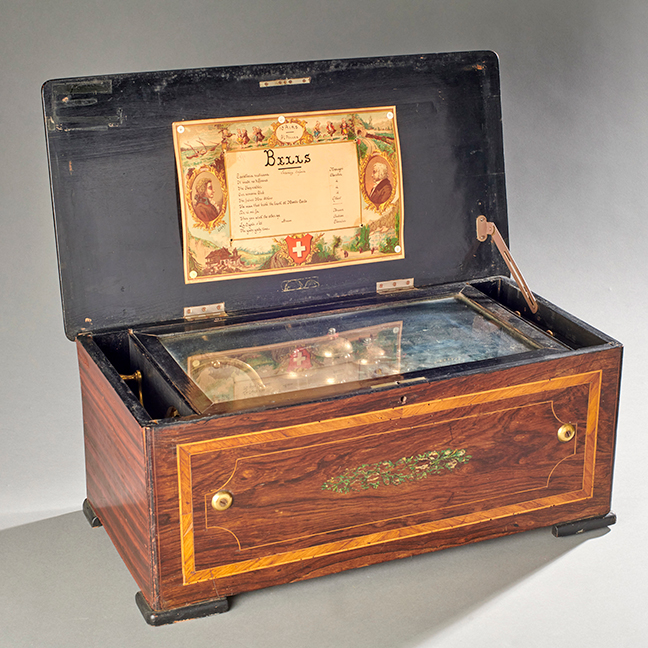 Antique Swiss 10 Song Music Box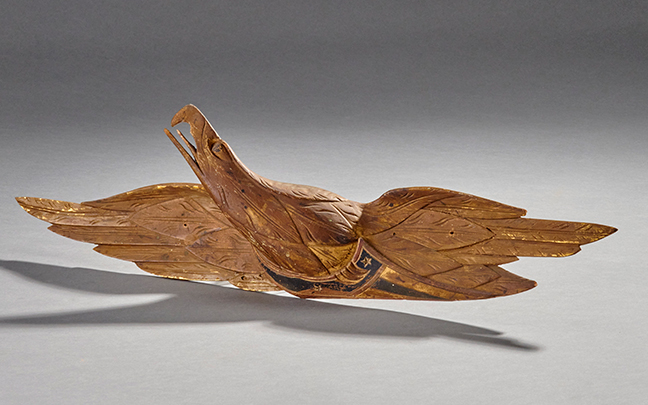 19th Century Carved Wood Eagle Plaque, John Bellamy (Attributed)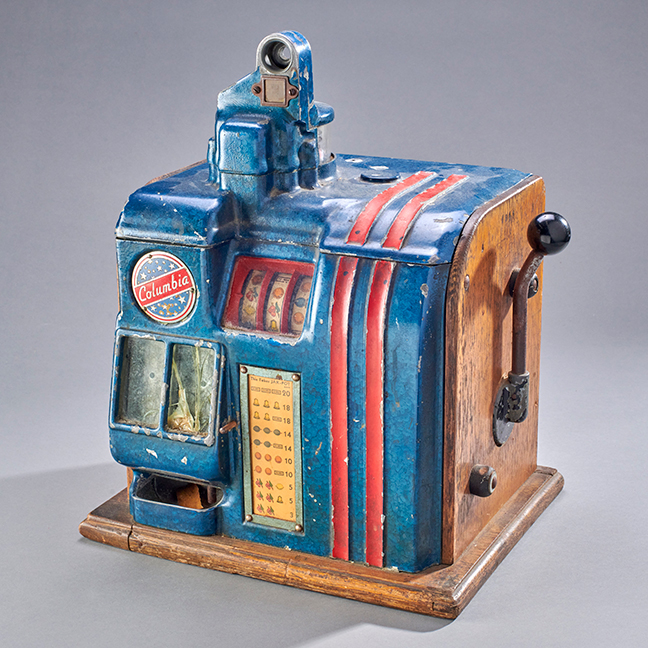 1930s Columbia 5-Cent Slot Machine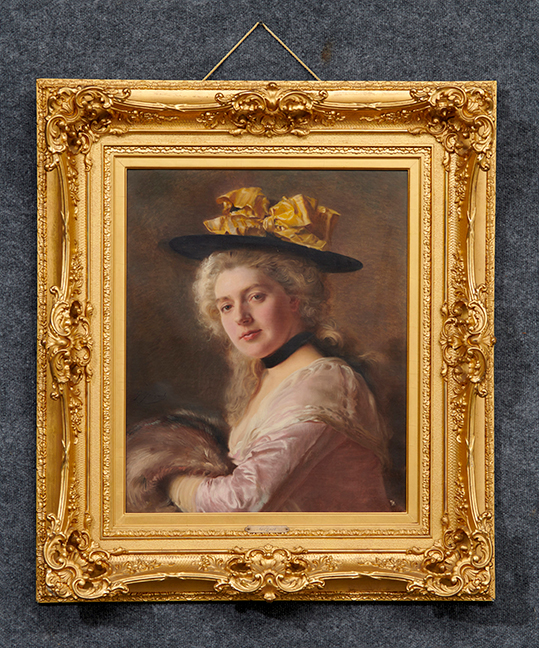 Gustave - Jean Jacquet, Oil on Canvas
---
Featured Items:
Large selection of vintage and collectible guitars from: Gibson, Fender, Gretsch, Rickenbacker and others. Chinese silk embroidery, Mermod Freres Ideal Sublime Harmonic Piccolo, 19th century Bellamy Eagle - attributed, a selection of clocks and barometers, Native American Argillite Totem, Portfolios from Elsa Peretti and Anthony Quinn, rare architectural miniature room,
1930s slot machine and a selection of antique maps.
Porcelains, Pottery and Glass:
Royal Nymphenburg dinner service, Royal Vienna, KPM, Minton's, Spode Copeland, large selection of Chinese export wares, early creamware, Staffordshire, Sumida Gawa, Baccarat, Murano and much more.
Furniture:
18th century walnut armchair with carved shell, 17th century blanket chest, custom Beidermeier style bookcase secretary, carved mahogany center table, 18th century slant lid desks (2), 5 piece parlor suite, Vitrines, Davenport desk, 18th century tavern table and a selection of carved Chinese furnishings.

Silver:
Tiffany, Gorham, Georgian toasted cheese server, Schleissner Windmill cup, Crichton & Co., R. Wallace and Sons, 18th century English teapot.

Artwork:
Soichiro Tomioka, Maud Lewis, Gabrielle Morera (2), David James, Gustav-Jean Jaquet, William DeHaas, Theo Tobiasse, C.H. Hayden, T.B. Griffin, Fritz Eichenberg, Balthus, C. Gordon Harris, Daniel Garber, Bushmiller, Leroy Neiman, Matisse Linocut and more.
Online bidding only via Liveauctioneers.com & Invaluable.com
Absentee & Phone bids accepted.
Buyer's Premium: 20% (Inhouse) – 25% (Online)
---