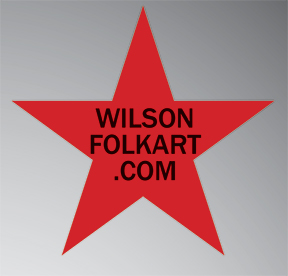 This molded cow dates to c. 1870. It is in old dry weathered surface.
The form is in the half round, the head is zinc, legs and udder are expertly executed.
28" x 18½" x 5". In excellent condition.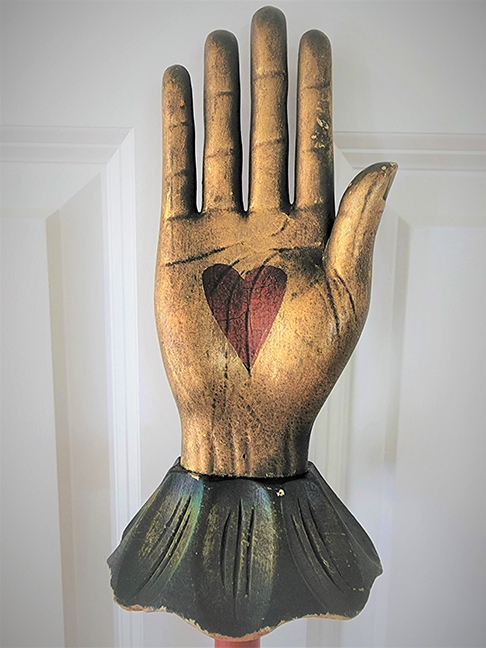 This Heart-in-Hand staff is in original paint and old surface. Hand is 10" tall and
the total height is 68". Skillfully carved nails and cuff. Dates to c.1860-1880.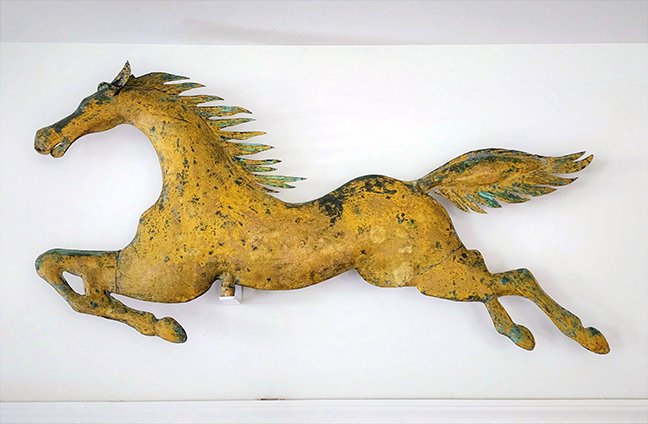 Attributed to A.L. Jewell, Waltham, MA. A masterpiece of bold stylization.
Appears to be flying through the air with its cut and crimped flowing mane and tail. Taken from a roof top in eastern Massachusetts. Example can be found in the book: Spiritually Moving: A Collection of American Folk Art Sculpture and A Gallery of American Weathervanes and Whirligigs, Bishop. Dates to c. 1852-1867. 38" x 18". History available.
---
For additional information and photos, see website
Visit our gallery.
Call Ahead for an appointment.