On September 18, Fengyi Zhou of Syosset, New York, the owner of New York USA Antiques, Inc., which specializes in Asian works of art, was sentenced to two years of imprisonment for one count of illegally trafficking endangered black rhinoceros horns.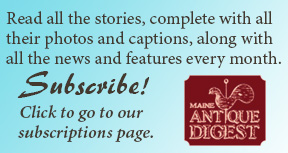 In court papers, Zhou admitted to purchasing a rhinoceros horn on November 10, 2010, from another dealer identified only as "IW." Between November 14, 2010, and January 26, 2011, Zhou bought four more rhinoceros horns from "IW" for at least $80,000. Along with the horns, Zhou was given an "Endangered Species Bill of Sale," from which Zhou was made aware that four of the horns had been purchased in Texas and unlawfully transported to New York. Zhou then sold the horns to "GW," a Chinese national residing in the People's Republic of China, for $132,000.
As part of the plea agreement, Zhou agreed to abandon his interest in an ivory carving of two farmers, an ivory carving of a tree scene, a ruyi scepter made from a sea turtle, a pot with ivory trim, four pieces of jewelry made from red coral, two ivory carvings of people, two ivory brush pots, 11 wooden boxes with mother-of-pearl inlay, and one red coral bracelet. He also agreed to pay restitution of $112,133.
---
Originally published in the November 2017 issue of Maine Antique Digest. © 2017 Maine Antique Digest