Bonhams, Los Angeles and San Francisco, California
Photos courtesy Bonhams
All of the top 20 lots at Bonhams' Los Angeles/San Francisco November 20, 2017, California and Western paintings and sculpture auction were bought by private collectors. What happened to the dealers?
Aspens, Rocky Mountain National Park, Colorado (40" x 30") by Colorado artist Birger Sandzén (1871-1954) sold for $200,000 (est. $120,000/160,000) to a private collector on the East Coast. Levitt said, "Sandzén is a famous Colorado/Kansas painter with an unusual pastel palette who uses super-thick paint. He is an acquired taste to some collectors."
The catalog's cover lot was The Oriental Shop (The Jade Shop) by Joseph Kleitsch (1882-1931). The 32¼" x 26¼" painting sold for $912,500 (est. $300,000/600,000), setting a new auction record for the artist and proving department director Scot Levitt's comment that California and Western art "is alive and very healthy." The previous record for a Kleitsch painting was $612,000 in August 2006. This 1925 painting, Levitt said, has great visual appeal, enhanced by a glowing Dirk van Erp lamp. The painting was familiar to California painting fans because it had been exhibited at the Irvine Museum, which specializes in California Impressionism. The painting was sold to longstanding clients from Los Angeles who have a varied collection and "not just California paintings," said Levitt.
"Meditation Firelight" is inscribed on the stretcher of this 24¼" x 291/8" painting by Eanger I. Couse (1866-1936) and was originally purchased from the artist in 1929 by Josephine P. Everett. It sold for $175,000 (est. $150,000/250,000) to "active" private collectors in Los Angeles. The frame was made by the artist, which adds to the painting's value, Levitt said.
"They don't participate because they don't want their clients to know how much they pay," department director Scot M. Levitt replied.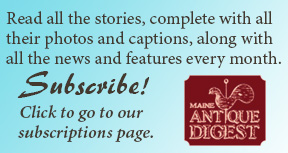 This was a blockbuster auction, with sales totaling $4,136,000 (including buyers' premiums), and was "the strongest California paintings sale Bonhams has organized in many years," said Levitt. "Fortunately," he continued, "the trend continues whereby the higher-priced works are particularly sought after, and this sale was no exception, with all but one of our top lots finding new homes."
When Fields Lie Fallow (40" x 50") by William Wendt (1865-1946) sold for $384,500 (est. $300,000/600,000) to the Los Angeles collectors who bought Kleitsch's The Oriental Shop. Levitt called the painting "very big for Wendt, very showy. I felt like I could just walk into it—a classic example of his work."
The Little One, 30" x 36", by Grace Carpenter Hudson (1865-1937), dated "08," sold for $35,000 (est. $30,000/50,000) to a California institution that also bought two other paintings, one by John Frost and one by E. Charlton Fortune. Levitt said the painting was "big for her" and "a good buy."
Californian Landscape (The Hatton Ranch, Carmel Valley), a 20" x 24" oil on canvas by E. Charlton Fortune (1885-1969), sold for $372,500 (est. $200,000/300,000) to a California institution "to further expand their collection," said Levitt.
That one, Belvedere by Selden Connor Gile (who was born in Stow, Maine, in 1877 and died in San Rafael, California, in 1947), was estimated at $400,000/600,000 and reproduced in a double-page spread on the inside front covers of the catalog. Levitt said of it, "I took a flier on that, stretching on value, but the painting was so good, it was worth it. There was some interest, but it didn't go all the way."
Will we see Belvedere in a future Bonhams auction?
Highland Drive, Monterey Coast (30" x 40¼") by Franz Arthur Bischoff (1864-1929) sold for $100,000 (est. $80,000/120,000) to a private collector from Puerto Rico, who has, said Levitt, "a big collection of California paintings and who has appeared in these stories often."
Goats on a Hillside (Pomona) by John Frost (1890-1937) sold for $137,500 (est. $70,000/90,000) and measures 26" x 30". The buyer was "a California institution that was thrilled to get it." The painting "had a great look and is the only Frost goat painting I've ever seen," said Levitt.
Spring in Normandy, 24" x 19¾", by Guy Rose (1867-1925) sold for $137,500 (est. $120,000/180,000) to "an institution in Santa Monica that has been buying for their corporate collection for years." Levitt called it "a really great painting" that looks so much like a French Impressionist painting that it reminds him of van Gogh and Monet.
The next California paintings sale is scheduled for April 24. For more information, contact Levitt at Bonhams <[email protected]> or see (www.bonhams.com).
Bathers along the Seine, Vernon, France, 28" x 34", by Joseph Kleitsch sold for $137,500 (est. $250,000/350,000) to a couple in the Palos Verdes area who also collect paintings by Guy Rose and William Wendt.
A private New Mexico collector who is new to Levitt bought Edgar Payne's 40" x 50" Sierra Lake ("very large, dramatic") for $95,000 (est. $100,000/150,000).
Hidden Valley by Elmer Wachtel (1864-1929), 30" x 45", painted in the early 1920s, sold for $47,500 (est. $30,000/50,000) to private collectors from Oregon, first-time buyers with Levitt, who called it "a really nice painting that flew under the radar."
---
Originally published in the February 2018 issue of Maine Antique Digest. © 2018 Maine Antique Digest