The Al Cali Collection of American Percussion Revolvers and Civil War Carbines
May 22nd, 2014
This boxed Bliss & Goodyear pocket model revolver, New Haven, Connecticut, serial no. 3131, circa 1860, sold on the phone for $5625 (est. $5000/8000) to a Texas collector. It was the cover lot of the sale.
This cased, engraved Massachusetts Arms Co. belt model revolver, circa 1850, elicited active bidding from the room and the phones, eventually selling to a phone bidder for $25,000 (est. $8000/10,000). The bidding opened at $2000, jumped to $5000, then to $10,000, and continued by the thousands until the hammer fell.
This 15" x 11" broadside for a gun store in Philadelphia (in part reading, "A large Stock at low Prices" and "Repairs promptly attended to") was the final lot of the sale. It brought $13 (est. $1000/1500). It was featured on the back cover of Sotheby's catalog.
A collector/dealer from Mississippi purchased this engraved IXL side-hammer, double-action Navy revolver, numbered 5, circa 1857, for $9375 (est. $5000/7000). Bidding opened at $1000. Only 50 examples of this revolver are believed to have been made around 1857. The buyer also purchased nine other lots (not shown), including a Massachusetts Arms Co. Wesson & Leavitt patent .40-caliber dragoon revolver, serial no. 224, circa 1852, for $11,250 (est. $8000/10,000); and a Jacob Rupertus patent Army revolver, circa 1859, for $13,750 (est. $20,000/30,000).
Carbines are making a comeback, said Greg Martin. This one, a Sharps new model 1863 with Lawrence pellet-primer mechanism, brought twice its high estimate. It was purchased on the phone through Sotheby's junior cataloger for special projects, Asia Mernissi, and the buyer paid $16,250 for it (est. $5000/7000). The same buyer bought four other carbines.
Sotheby's, New York City
Photos courtesy Sotheby's
The first firearms sale to take place in ten years at Sotheby's was a spirited one on May 22. The Al Cali collection of American percussion revolvers and Civil War carbines attracted an enthusiastic crowd of collectors and dealers, both in the room and on the phones. Internet buyers accounted for only three sales.
All 127 lots were sold without reserve—allowing for "the true essence of the market in determining prices," said Greg Martin, who brought the collection to Sotheby's as a consultant. "There were no artificial injections," he said.
Several days after the sale, Cali expressed his disappointment with the results via telephone. "I'm a disgruntled seller," he said, explaining that he was upset with the prices, with Sotheby's lack of advertising, the lateness of the catalog, and the incomplete descriptions of his firearms. "I collected for fifty years, I chased and hunted down these guns, and Sotheby's didn't talk about their rarity or their condition."
The auction house responded through a spokesperson, writing, "Sotheby's has full confidence in how the sale of the Al Cali Collection of Fine Percussion Revolvers and Civil War Carbines was conducted."
Reached at his home in Rutherford, California, where he produces wine under the Martin Estate label, Martin said he thought Sotheby's did "a wonderful job" in presenting the collection. Furthermore, he said, there was coverage of the sale in the Robb Report, and a "blurb" in the New York Times. A cocktail reception for Cali's collection was held at the East Side auction house the night before the sale. "He got first-class treatment," Martin explained. "A lot of the guns brought top prices, and some did not. Overall, it did fine."
He did agree, however, that there were some "hiccups." He said he assured Cali that he would keep a closer watch on the estimates and descriptions of Cali's Wells Fargo collection, scheduled to be sold in late October at Sotheby's. "We'll print out the catalog early enough to review it with him," said Martin. Included in the upcoming sale are original safes, letter bags, scales, strongboxes, and more, from the 1850s to 1917.
The percussion revolvers and Civil War carbines sale totaled $881,656 (including buyers' premiums). The most expensive lot was a cased, etched, engraved, and gold-washed Springfield Arms. Co. Navy revolver, circa 1851, that sold for $62,500 (est. $60,000/80,000). The least expensive, a lithographic broadside of Edward K. Tryon's gun store on North Second Street, Philadelphia, from the 1850s, sold on the phone for $13 (est. $1000/1500). It was the last lot of the sale and was featured on the back cover of the catalog.
Cali and his family flew in for the sale from California and sat in the last row of the room. The sale was an estate planning decision. In 2011, Cali had sold his 30-gun Colt collection through Martin at an arms and armor auction at Heritage Auctions in Dallas, for approximately $6.5 million.
Martin knows many of the top gun collectors in the country. For example, he pointed out a big buyer in Sotheby's salesroom who purchased ten lots on behalf of two clients—John Sexton, a dealer from Florida. Another successful bidder in the room, who bought 17 lots, was a private collector from southern California, said Martin.
A more local group of collectors and historic weapons dealers, all of whom know one another from the dozens of shows they attend yearly, said the collection offered guns "in great condition." Hailing from Mississippi, Long Island, New York, and New Jersey, the group interacted with the auctioneer by singing out numbers, infusing some levity in a usually staid environment. When the auctioneer announced he was going to reopen a lot, the successful bidder bellowed, "No! Why would I agree to that?" while one of his associates yelled out, "Why would he do that?" The lot was not reopened.
Conor Fitzgerald, a Sotheby's vice president and special projects specialist, was on the phone and successfully bid for a collector from Texas on several items, most of them pocket revolvers.
The Cali collection included revolvers manufactured between 1850 and 1865 by makers such as C.R. Alsop, Massachusetts Arms Co., Metropolitan Arms Co., Manhattan Fire Arms, Jacob Rupertus, North & Savage, Springfield Arms Co., Starr Arms Co., John Walch, and Western Arms Co. There was also a selection of Remingtons.
Carbines are making a comeback, said Martin, and the especially rare ones brought strong prices. "Rare items really got jumped on," he said after the sale. Martin's fee was paid by Sotheby's, he said.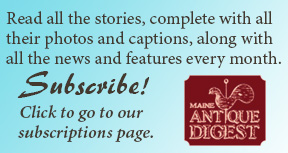 The collection's Civil War carbines included manufacturers such as Burnside (designed by industrialist and Union Army General Ambrose Burnside), Greene, Maynard, Merrill, Palmer, Sharps, and Warner. Martin explained that prior to and during the Civil War, inventors developed different breech-loading mechanisms for combat. Each of the carbines offered was equipped with a saddle ring, indicating they were designed to be used on horseback by cavalrymen.
For more information, contact Sotheby's at (212) 606-7000 or (www.sothebys.com).
This Remington split-breech carbine, type 1, 1865-66, with 20" barrel, sold in the room to a private collector from southern California for $13,750 (est. $4000/6000). The buyer added 17 items from this sale to his collection.
The second-highest price of the sale was for this cased, factory-engraved Starr Arms Co. Model 1863 revolver, serial no. 29713, circa 1864. An estimated 32,000 were produced, but very few were engraved. The buyer on the phone paid $53,125 (est. $30,000/40,000) for it.
A Civil War dated cannon model with limber, with a cast bronze barrel marked "H. Devalin/ Balt/ 1861," sold on the phone for $4063 (est. $3000/5000). Hugh Devalin appears in the catalog of the annual exhibition of the Maryland Institute for the Promotion of the Mechanic Arts, held in Baltimore in 1851, as does Samuel Colt.
---
Originally published in the August 2014 issue of Maine Antique Digest. © 2014 Maine Antique Digest