A Book Review
American Watercolor in the Age of Homer and Sargent
by Kathleen A. Foster
Philadelphia Museum of Art, 2017, 496 pages, hardbound, $65.
---
For those lucky enough to have seen the exhibition of 140 American watercolors at the Philadelphia Museum of Art March 1-May 14, the accompanying huge catalog is a bonus. For those who missed the exhibition, this weighty book is a long conversation with curator Kathleen A. Foster, who tells the story of the watercolor movement in America in detail. She illustrates and talks about all the pictures in the exhibition and many others that she did not have room for or could not borrow; all of them reveal a mastery of a difficult medium. The book is still available from a few online sellers, but it is likely to become a rare book soon.
The 498 pages of text, notes, and several hundred well-chosen photographs make the book so enormous that it must be read at a table, but it is well worth the time and energy—a treat for the dog days of summer or snow days of winter. After Foster's 13 chapters and an epilogue, there is a short section by Rebecca Pollak called "Flash in the Pan: A History of Manufacturing Watercolor Paint in America." It is illustrated with a detail from a John H.B. Latrobe circa 1827 watercolor, graphite, and pen and ink that illustrates the tools of the trade, and there are photographs of watercolor boxes belonging to Thomas Eakins and Winslow Homer and John Singer Sargent's moist watercolors in tubes, which were in the exhibition.
Foster describes watercolor as a creative tool and explains its place in the history of American art. She introduces the significant players, some well known and others nearly forgotten, and illustrates with memorable pictures. She devotes an entire chapter to the role of women in the watercolor movement. Toward the end of the book she points out the few African American artists who used watercolors, most of them illustrators and muralists of the Harlem Renaissance.
Foster takes us to the annual American Watercolor Society (AWS) exhibitions, shows us what was on the walls, and tells us what critics said, what was sold, and who was buying. Collectors will identify with the crowds lined up to get first pick at those exhibitions held at the National Academy of Design (NAD). The AWS openings were held in the NAD's new building, a Venetian palazzo at 23rd Street and Fourth Avenue, from 1867 until 1901, when the building was demolished. The AWS annuals became more popular every year. In 1887, for example, 11,000 visitors saw 656 works by 283 exhibitors, at least 40 of them women, and 190 works sold! Foster also points out the role of commercial galleries in promoting watercolor. In the early 20th century, dealers such as Charles Daniel, William Macbeth, Newman Emerson Montross, Fredrick Newlin Price, Frank Rehn, Marie Sterner, and especially Alfred Stieglitz promoted watercolors to a growing collector base.
Foster divides the history of American watercolor painting into two parts—before and after the founding in 1866 of the American Society of Painters in Water Colors, which changed its name to the American Watercolor Society in 1877. In the 18th and early 19th centuries, watercolor was the most popular medium for children and amateurs, especially women. Fraktur artists used watercolor, as did theorem painters and painters of patterns for needlework. Traveling painters of portraits, interiors, landscapes, and ships used this easily portable and cheap medium. Miniature painters and scientific illustrators used watercolor, and architects used watercolor for design and elevations; artists in the mainstream preferred oil on canvas.
Foster's stories about the growth of acceptance of watercolor by the most lauded and adventuresome artists and its enormous popularity are fascinating. She writes in detail about Thomas Eakins, Winslow Homer, John Singer Sargent, Edwin Austin Abbey, William Trost Richards, Edward Hopper, John Marin, Charles Burchfield, Georgia O'Keeffe, and their travels. She introduces many artists lauded in their heyday but now forgotten. Artists who brought longer-established British watercolor traditions to America included J.M.W. Turner and the Pre-Raphaelites. For example, the Scottish-born John Mackie Falconer left us a carefully observed watercolor in the Ruskinian manner of William Penn's Mansion, South Second Street, Philadelphia, 1864. Appropriately this watercolor was shown at the Centennial Exhibition in 1876, which focused on early American history. James Hamilton, an Irish-born Philadelphia painter and devoted student of the works of Turner, pursued marine painting, coastal scenes, shipwrecks, and sunsets. His Beach Scene at Sunset, circa 1862, is shown.
Foster's descriptions of the use of opaque watercolors and gouache as well as transparent washes make the reader look carefully at the constructions of paintings. She points out how some artists used heavy impasto effects while others were developing the aesthetic of the sketch, insisting that watercolors should be "fresh," done rapidly without the show of labor. Winslow Homer, who specialized in plein-air work, explored both opaque and transparent modes simultaneously in his Gloucester watercolors of the 1870s, which educated many observers to the appearance of sketches in a formal exhibition. Homer changed his style and subject matter several times during his long career and used whatever manner suited his needs. Foster uses him as the major long anchor line throughout her history of the medium.
One surprising bit of information is the influence of the Spanish-Italian school of watercolor, particularly the work of Mariano Fortuny y Marsal, who made his debut at the American Watercolor Society in 1874, along with Eakins and Homer. In contrast to the Ruskinian realism of the mid-century manner, Fortuny's more inventive style was closer to the looseness and brightness of Turner, and his work was a source of Impressionism in American watercolors.
In the 1870s William Trost Richards, Thomas Moran, and George Inness were stars. Foster writes eloquently about Richards's shoreline paintings and mountain views, which were bought by collectors who appreciated their Luminist qualities, achieved by the use of colored papers and gouache for his light-filled spaces in a small format of about 9" x 14". Moran, on the other hand, used watercolor for sketching and recording his trips to the West. His Big Springs in Yellowstone (9¼" x 19¼") was done with transparent glazes and heavy gouache. Foster says it demonstrates "the impressionist potential of the medium exactly at the moment Homer was capturing sunlight on the New England coast and Mariano Fortuny's flashing watercolors first appeared in the United States." Moran's exhibition watercolors were perfect for chromolithographic reproduction. Louis Prang's portfolio of Moran's images is a milestone in facsimile printing.
Foster points out how George Inness developed as a watercolorist. Using tinted paper in the manner of Turner, Inness was also influenced by the Barbizon painters, whom he discovered on a trip to Europe. He seems to have attempted to reconcile the spontaneous observations of the Barbizon school with the careful discipline of the Pre-Raphaelites. He produced most of his watercolors from 1870 to 1882, many of them during travels in Europe, sketches on the spot perhaps later washed with a few simple tints in the studio. He created one soft, dreamy landscape that suggests modern abstraction.
While landscape dominated the AWS annuals in the first years, figure painting brought new names to the exhibition in 1873 when Edwin Austin Abbey, Eakins, and Homer exhibited figure paintings, followed in 1876 by John La Farge. This influx of talent propelled the next growth surge in the watercolor movement and ushered in the so-called golden age of illustration. Collectors supporting the current strong market in illustration will want to read about the early days, 1870 to 1910. Many of the first generation of painters in the watercolor society in the 1860s, including landscape artists such as Edward and Thomas Moran and William Trost Richards, were involved in illustration in the 1870s when contributing images for books, magazines, and newspapers. Foster says La Farge was a leader in the crossover movement, which made illustration important to the growth of the AWS.
Foster uses the career of Abbey to demonstrate how the revolution in illustration embraced watercolor as a medium. Abbey was over 40 before he took up oils. The AWS annuals were where his work was judged by critics, patrons, and fellow artists. His work was first shown in the black-and-white room at the annual in good company with Ruskin, Whistler, Fortuny, and Edward Burne Jones. Abbey's large watercolor The Sisters has the scale (235/16" x 35¼") and intensity of an oil painting. It was greeted with critical praise. Abbey's The Sisters was sold on opening day in 1882 for $1700 (listed as $2000 at the show), a substantial price for a watercolor. For years this was the best known and most reproduced of Abbey's works.
In chapter seven Foster points out parallels between Eakins and Homer, celebrating the two great American realists of their period, seldom studied side by side. She begins with a careful, lengthy analysis of Homer's development in watercolor—his move from illustration to sketchbook and fine plein-air painting to becoming fully capable of using watercolor in any manner suited to his artistic needs, including his use of Japanese aesthetic in some instances and a tighter, English style in compositions finished in his studio. She discusses Homer so well that it forms a strong basis for understanding his impact during his own time and his relationships with other artists as well as his strength for posterity. He was sensitive to critics' waffling assessments but forged his own path. Both artists painted women in old-fashioned dress and shared an interest in outdoor subject matter. Foster compares Eakins's carefully constructed rowing pictures (1874) with Homer's sketchbook-size spontaneous Boys in a Dory (1873), noting that Eakins's John Biglin in a Single Scull revealed disciplined planning involving "calculation, rehearsal and revision." When they showed together, Homer was 40 and looking to recharge his career as a painter, and Eakins, not yet 30 and unknown, was struggling in Philadelphia to find a venue for his oils and needed exposure. Both were looking for patronage during an economic downturn. Eakins found it. A young banker and sportsman bought his The Sculler for $80 at the AWS annual in 1874.
Foster's chapters comparing works by Eakins and Homer and Homer and Sargent are reason enough to own this book—but there is more. Her exploration of the decorative age, when many women watercolor artists took up producing work for design in domestic interiors, begins her study of the role of women artists in the watercolor movement. Fidelia Bridges was one of the first. A student of William Trost Richards, she studied nature throughout her life, traveled in Europe, and sent two wildflower subjects to the AWS in 1872 to critical acclaim. Priced modestly from $25 to $80, her works all sold. She designed Christmas cards for Louis Prang, as did Ellen Robbins, a Boston painter, and both followed the lead of Fanny Palmer, who worked for Currier & Ives and showed her work at the first watercolor annual in New York City.
Candace Wheeler, an amateur flower painter and friend of Samuel Colman, is better known. She founded the Society of Decorative Art in 1877 on the model of England's Royal School of Needlework but, impatient with its slow progress, resigned and in 1879 joined Louis C. Tiffany & Company's Associated Artists, recruiting the finest needleworkers to execute their designs. John La Farge's Peonies in the Wind, a watercolor design for a leaded glass window for the house of Cornelius Vanderbilt, is another brilliant example of the role of watercolor in decoration during the Gilded Age. The watercolor and the window were in the exhibition and are illustrated.
In chapter nine regarding the influence of Impressionism, Foster declares that it came from Munich and Rome, not from France. The American Impressionists Blum, Chase, Homer, La Farge, Wyant, and above all J. Frank Currier adapted Mariano Fortuny's style with flecks of color. Few American Impressionists studied in France; many of them, like Whistler and Turner, went to Venice and were struck by the water, sky, and light. Frank Currier's debut at the AWS annual in 1879 put Impressionism on the map. Famous and controversial, Currier was the avant-garde in 1878-79; a bohemian and experimental, he lived as "the most artistic personality of the American colony in Munich." The nine landscapes he sent to the AWS in 1879, studies of forests and trees at dawn and twilight, were worked on soaked paper with wet washes splashed across the surface. They were not embraced by all, but some admired them, and Foster says Currier was an influence on Homer, whose work became less narrative and more just visual delight.
The years 1882 to 1885 were the high-water mark of the AWS. Although the wealthiest industrialists of the Gilded Age were buying European contemporary art and old masters, upper-middle-class bankers, manufacturers, clergy, and artists were collecting watercolors, many of them small and inexpensive. Then there was a shift to larger, more ambitious subjects. Figure painters of the 1880s, such as William Merritt Chase and Edwin Austin Abbey, were appreciated for skill and sentiment. In 1885 Abbey sold An Old Song for $3000, then the highest price ever paid for an American watercolor. Critics called the AWS annual exhibition the most important art event of the year. At that time, Henry Farny's large exhibition paintings of Native Americans and the West, done in a dense gouache technique, were on view. In 1882 Homer shipped watercolors from Cullercoats in England, where he was painting larger, finished compositions of heroic fisher folk in a fishing village near the North Sea—more academic figure painting in contrast to his earlier impressionistic style.
Theodore Robinson and Childe Hassam discovered progressive French painting in the 1880s and brought it back to New York City. Hassam's rainy-day subjects were shown in Boston galleries in 1890, and he exhibited his paintings done in Celia Thaxter's garden on Appledore off the New Hampshire coast at the New York Water Color Club, a rival of the AWS. Flower subjects allowed him to explore more fully the Impressionist style. Foster calls Hassam "the first American watercolorist to command this extreme [Impressionist] style, distinguished from Currier's or Homer's work of a decade earlier by its higher key and brighter color."
In contrast, Tonalism was the landscape mainstream, a darker, more deliberate mode, likely painted "in the studio, from memory and often from photographs, and in low, value-based palette," often in the scale and framing of oil paintings. Foster calls Inness the grand old man of Tonalism (Barbizon-flavored Impressionism). The Tonalists loved snow and the light of winter, and Foster illustrates snow scenes by Walter Launt Palmer and Bruce Crane. She points out how works by James Abbott McNeill Whistler were the touchstone for the Tonalist painters. Whistler's compositions of color and tone, free of narrative, art for art's sake, became the mission of many American painters. Whistler took up watercolors in 1888 while visiting the beaches of Hastings and Jersey. His New York City dealer, H. Wunderlich & Co., presented his work in 1889 and in the 1890s, when Tonalism was in its prime. Surprisingly, William Langson Lathrop's Tonalist landscape won the coveted Evans Prize for the most meritorious watercolor at the AWS exhibition in 1896. At the turn of the century, Lathrop was the oldest and most revered member of the Bucks County New Hope school.
The vogue for watercolor that peaked in 1882 prospered for the next decade until the rosy economy faded and competing venues siphoned off energy. The roof collapsed with the razing of P.B. Wight's Venetian Gothic Academy of Design in 1901. The American Watercolor Society wandered homeless into various commercial galleries and hotels, and by 1904 it was over. Rival institutions held their own exhibitions: The miniature painters had their own show; regional watercolor clubs held their own exhibitions; and one-man gallery shows became the norm. Some artists, such as Inness, gave up watercolors for oils. Abbey focused on book illustrations and murals. Eakins, Chase, and La Farge were diverted to new projects. The dedicated realists continued to travel, paint, and teach. Some women artists who dominated the genre of flower painting and still life were teachers.
The Society of Illustrators, formed in 1901, drew some of the talent. Howard Chandler Christy, James Montgomery Flagg, Charles Dana Gibson, Maxfield Parrish, Howard Pyle, Frederic Remington, and N.C. Wyeth worked in black and white but were fluent in watercolor. Remington and Charles Marion Russell joined the older Henry Farny as masters of cowboy and Indian subjects. Students of Thomas Anshutz at the Pennsylvania Academy of the Fine Arts—Robert Henri, William Glackens, George Luks, Everett Shinn, and John Sloan—began working for the illustrated press in Philadelphia. Henry McCarter brought Art Nouveau to graphic design. In 1900 he became the first faculty member to teach illustration at the Pennsylvania Academy, and he was a force for decades. Among his students were Charles Demuth and Charles Sheeler. Four years earlier Howard Pyle had offered to teach the classes but was turned down and went to Drexel Institute of Art, Science and Industry. "Many in the Pyle lineage would become watercolor masters...." Pyle's students included Jessie Willcox Smith, Elizabeth Shippen Green, and Violet Oakley, whose works are illustrated and discussed.
The wall of works by Maurice Prendergast was memorable at the exhibition, and Foster's discussion of Prendergast's watercolors is a high point in the book. She calls him "the great American watercolorist of the Post-Impressionist moment" and describes how Prendergast in his Splash of Sunshine and Rain (Piazza San Marco, Venice) of 1899 records the "breeze passing through the piazza and lifting the flags" and how he makes watercolor describe "the sparkle of sun after rain, with the pavement gleaming with reflections...mirroring the blurry blue sky." It makes you understand why it is a masterpiece and makes you want to see it up close. It is in a private collection. Foster believes it is one of the works Prendergast sent back from Venice to Boston for his first solo exhibition, which transformed his career. The Macbeth Gallery in New York City showed his work in 1900, and local artists paid attention. Prendergast was invited to become a member of The Eight with Arthur B. Davies, William Glackens, and Walt Kuhn, the prime movers of the Armory Show.
Foster continues to weave the story of Homer's changes in watercolor style into the fabric of the book, using as examples his trips to the Bahamas, Cuba, and Florida. Homer had his first one-man show in New York City, and it traveled to Boston the following year. According to Foster, Homer's escapes to the North Woods in the Adirondacks was "a tonic that inspired a breakthrough in watercolor in the years between 1889 and 1895." Among her favorite of Homer's fishing subjects is Boy Fishing (1892), which "showcases Homer's nimble drawing of the twisting figure and his foreshortened canoe, which rocks back as the fisherman nets his trout…. It shows off Homer's virtuoso effects such as the quickly scraped arc of the fishing line." She suggests that the lifting, scraping, and rewashing techniques were likely done in the studio and not on the spot. Some of his late watercolors, spontaneous, fluid pictures of work crews on boats, were, as Homer said, "as good…as I ever did." He sent a portfolio of them to 1901 Pan-American Exposition in Buffalo, where he won a gold medal.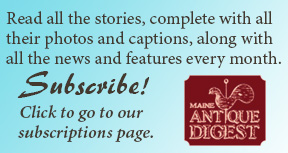 Homer's last dated watercolor, Diamond Shoal, 1905, illustrated on the cover of the book, depicts a schooner near the lightship 13 miles off the coast of Cape Hatteras, "the graveyard of the Atlantic." Foster points out the sense of danger created by the eerie light of an impending gale and how the schooner bearing down in the foreground involves the viewer in the action. She points out how Homer contrasts the layered washes of the water with the white reserved paper forming the hull and how it demonstrates his mastery of the medium. In poor health, Homer was slowing down; he died in 1910 at age 70. After his death, his brother Charles sold 12 watercolors to the Metropolitan Museum of Art, 12 to the Brooklyn Museum in 1911, and many to the Worcester Art Museum in Massachusetts. Of the 50 works in Homer's memorial exhibition at the Metropolitan Museum of Art, half were watercolors.
Sargent, a latecomer to watercolor, ascended to fame just as Homer, Whistler, and La Farge passed away. Sargent took another step toward Modernism. Like Homer, he had a mother who was a watercolor painter. In 1911 Sargent painted his sister, Emily, with a watercolor box on her lap and a spare brush in her mouth, teaching the next generation in the Swiss mountains. Foster compared Sargent's watercolor Gondoliers' Siesta (done during Sargent's summer trip to Venice in 1902-03) with Prendergast's Piazza San Marco painted two years earlier, pointing out the two painters' different strategies. Prendergast painted a congested tourist site; Sargent chose a sleepy byway. Prendergast took a frontal approach; Sargent chose an oblique one. Prendergast's colorful palette differs from Sargent's Spanish baroque palette of value contrasts and tone. Foster notes Prendergast's decorative manipulation and the calculated spontaneity of Sargent, the plein-air realist. Foster, who does not stint in her commentary about Sargent, contends that no one worked harder than Sargent to make watercolor look easy.
Foster plainly enjoyed comparing Homer and Sargent. At the exhibition, she installed an entire gallery with pairs of Homer and Sargent watercolors and asked visitors to vote for their favorites. In the book she makes her readers see their differences. As one of her many examples, she suggests that Homer's Diamond Shoal (1905) with its elaborate treatment of sails is akin to Sargent's Ships at Palma (1908) but points out that Homer remains a storyteller (the men call and gesture to one another), while in Sargent's painting sailors play no part. Sargent is "more modern, has no message apart from the beauty of the moment and the picture."
Foster's epilogue provides a detailed yet easy to follow synopsis of the shifts in the watercolor movement as it moved through the 20th century. Called "The 'American Medium' and the Moderns," it offers salient reckoning of the major artists who used the medium to best advantage. She keeps in mind the women, the best-known artists of the medium (John Marin produced about 3500 watercolors), and some lesser-known artists and includes regional variants. She shows Charles Demuth's Still Life: Apples and Green Glass, a homage to Cezanne, as a landmark. Foster says the last benchmark "might be" 1941, when there was a juried watercolor exhibition at the National Gallery in Washington, D.C., culled from 10,000 entries. That show traveled to Detroit, Cleveland, Philadelphia, and New York City. A few months after hosting that show, the Whitney Museum of American Art put together a more even-handed history of American watercolor than was presented in Brooklyn in 1921, which "reached back to the early 19th century and extended up to the minute." Foster's life's work, presented in this book and the exhibition, is an enormous contribution.
"What happened to watercolor painting after the death of Marin in 1953, and the deaths of Burchfield and Hopper in 1967? The realist tradition persisted, increasingly isolated as it grew less fashionable in New York. [Andrew] Wyeth, hailed as a progressive 'Magic Realist' in the 1940s, retreated to Maine and Chadds Ford as the critics who could not see the modernity in his subjects and technique began to characterize him as reactionary," writes Foster.
"The rise of Abstract Expressionism appealed to painters interested in calligraphic gesture, but at a scale larger than the average watercolor page. The impulse to seek, as Helen Frankenthaler did, the transparency and luminosity of pigments moved from tinting sheets of paper to staining tracts of white canvas.... But artists will continue to discover the special appeal of watercolor—to be challenged by its difficulty, charmed by its qualities of color, and tempted into action by the accomplishments of past masters."
---
Originally published in the September 2017 issue of Maine Antique Digest. © 2017 Maine Antique Digest