It was a law passed with good intentions but little notice and even less foresight.
When Governor Jerry Brown of California signed into law on September 9, 2016, a bill that amended a state law that tightly regulated the sale of signed memorabilia, it sent shock waves through the industry. The law, which went into effect on January 1, required that selling or consigning to auction anything valued at over $5 with a signature—an autograph, manuscript, or first-edition book—would require a certificate of authenticity (COA).
The law mandates that the COA be signed by the dealer with his or her legal name and address; describe the collectible and specify the name of the personality who autographed it; specify the purchase price and date of sale; and contain an express warranty. The COA must also include whether the object was obtained or purchased from a third party. If so, the name and address of this third party must be included. Dealers and auction houses are legally obligated to name sources, consignors, and past owners.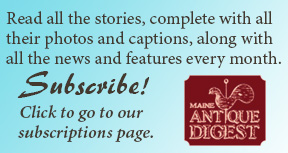 Aimed at sports and entertainment memorabilia, the law swept up other collecting categories. Signed books and artworks are now regulated, according to a strict interpretation of the law. Violation of the statute could be costly. Failure to provide a COA or furnishing one that is false allows buyers to recover a penalty equal to ten times actual damages, plus court costs, reasonable attorneys' fees, interest, and expert witness fees, and a court has the power to levy additional damages.
The law is on its way to being changed. On April 4, the California Senate Business, Professions and Economic Development Committee unanimously approved a senate bill that would correct problems created by the law. The amended bill was introduced by Senator Cathleen Galgiani and coauthored by a bipartisan group of five members of the California State Senate.
The senate bill revises the definitions of "Collectibles" to more clearly target sports and entertainment memorabilia. "Collectible" does not include "furniture and decorative objects including works of pottery, jewelry and design that are signed by the artist or maker" or "signed books and manuscripts" or "signed numismatic items and bullion" or works of fine art, which are defined by California code as "any work of visual art, including but not limited to, a drawing, painting, sculpture, mosaic, or photograph, a work of calligraphy, work of graphic art (including an etching, lithograph, offset print, silk screen, or a work of graphic art of like nature), crafts (including crafts in clay, textile, fiber, wood, metal, plastic, and like materials), or mixed media (including a collage, assemblage, or any combination of the foregoing art media)."
The bill also revises the definition of "Dealer" to exclude an auction company or auctioneer already governed by existing law; clarifies provisions in recognition of federal precedent on the unconstitutionality of state statutes regulating out-of-state sales; and strikes the requirement that dealers of autographed memorabilia disclose consignors' identity, in favor of a requirement that dealers maintain records of such data for seven years and make such a disclosure if mandated by subpoena or court order.
The senate bill preserves provisions in existing law, including the protections afforded consumers in the penal, commercial, and civil codes.
The measure now goes to the Senate Judiciary Committee. If approved by the full legislature and signed by the governor, it would take effect immediately as an urgency statute.
---
Originally published in the May 2017 issue of Maine Antique Digest. © 2017 Maine Antique Digest