The preparatory work for an iconic 44" x 49 15/16" oil on canvas, Lake Superior, by Lawren Harris (Canadian, 1885-1970) sold for $161,000 in Canadian dollars ($126,309 U.S.), including buyer's premium, on November 23, 2017, at a Toronto, Ontario, auction conducted by Consignor Canadian Fine Art. The estimate was $20,000/30,000 for the 8½" x 10¾" pencil sketch on paper. According to the auction house, it's a new auction record for a pencil drawing by Harris, who was one of the group of Canadian artists known as the Group of Seven.
The previous record for a Harris sketch was $64,900 ($48,377 U.S.), paid for Study for Mountain Forms, a circa 1926 pencil on paper, 7.52" x 9.88", on November 23, 2016, at Heffel Fine Art Auction House in Toronto.
"Although we anticipated this exceptional work would garner significant interest, we're thrilled to have achieved a new record result for this important piece of narrative in Harris's creative process, particularly a sketch that is connected to one of his masterpieces," said Rob Cowley, president of Consignor Canadian Fine Art.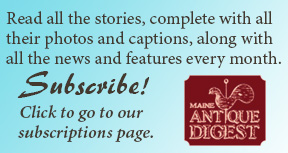 The sketch, widely published and once owned by the painter's wife, Bess Harris, was intended to be included in a collection of works by Harris to be donated to the National Gallery of Canada in Ottawa. The donation never occurred, and the drawing passed from the collection of Mira Godard Gallery through private collections to the auction block. An original label, signed by Bess Harris, remains on the reverse of the framing: "Lawren Harris Collection of Sketches and Drawings (Selected by Bess Harris)."
Lawren Harris, Lake Superior, pencil sketch, inscribed "39" (crossed out), "40," and "1925" in the upper left margin, 8½" x 10¾".
Although dated 1925 by the artist's wife, this sketch was most probably drawn in October 1927 when Harris and Arthur Lismer sketched on the north shore of Lake Superior, the auction house said.
Other notable sales included a 1911 watercolor by Emily Carr of a European street scene that sold for $276,000 ($216,529 U.S.); A.J. Casson's Bridge over Humber River, one of the first outdoor sketches by the artist, $32,200 ($25,262 U.S.); Alex Colville's Recording Line Zero, Near Nijmegen, a rare war-period watercolor, $34,500 ($27,066 U.S.); Three Black Cats by Maud Lewis, $20,700 ($16,240 U.S.); and another Maud Lewis work, Team of Oxen Ploughing, $32,200 ($25,262 U.S.).
Featured on the front cover of the catalog, Michael Snow's 1958 canvas Off Minor sold for $57,500 ($45,110 U.S.). The painting had been in a Toronto collection for decades. Two works by Prairies painter William Kurelek sold: Arrived Too Early brought $29,900 ($23,457 U.S.), and I Hate Water (A Cat's Loss of Dignity), $25,300 ($19,848 U.S.). Saskatchewan painter William Perehudoff's AC-78-20 nearly doubled its opening bid and sold for $27,600 ($21,653 U.S.), while Arcturus #32 by Perehudoff sold for $14,950 ($11,729 U.S.).
For more information, contact Consignor Canadian Fine Art at (416) 479-9703, e-mail <[email protected]>, or check the website (www.consignor.ca).
---
Originally published in the March 2017 issue of Maine Antique Digest. © 2017 Maine Antique Digest