The longest piece in this month's selection focusses on the always fascinating and sometimes unexpectedly costly world of antiquities, but room is also found for the return of Lord Nelson, for a couple of remarkable celestial globes, and a really old master discovery.
Tsar Nicholas I's passion for military uniforms provides another diversion, as do one of Bob Marley's woolly hats, a nodding Russian bureaucrat, carefully cased clocks, a Capodimonte oddity, and record-breaking pictures by C.R.W. Nevinson.
---
Let's Play Hide the Phonograph
Modelled by Giuseppe Gricci (c. 1700-1770), the 5½" high Capodimonte group of La conversazione galante, dated to around 1750, was sold for $56,957 in a European ceramics sale held by Bonhams on December 7, 2017.
There is another example in the Metropolitan Museum of Art in New York City, but as much as the piece's rarity, it was cataloguer's notes about what is actually going on, and its meaning, that drew my attention.
A man seated on a stool behind a card table strokes the cheek of a mother whose daughter leans across her, holding the pink fringe around the tabletop. A dog is also seen underneath the table.
The catalogue notes begin, "This group is unique in the phonographic canon of the Capodimonte factory." I was initially puzzled by the implication of the word phonographic in this context. Could it be that such a machine (not actually invented until the following century) is hidden under the table?
It seems to me that a rather different word was intended.
"It could be suggested the scene is rather more seedy than seen at first glance. It is very likely the subject is a moral warning against the sins of gambling," the notes continue, in reference to the four scoops for gaming pieces seen on the table corners.
"The man is significantly older than both mother and daughter," it goes on, "and he has put his left foot...over the toe of the elegantly dressed lady, perhaps a symbol of his power over her. Under his arm is a pile of small rectangular pieces of paper that could either be loan-sheets or a pack of playing cards.
"In his right hand he holds what can be interpreted as money or papers. His glance, tellingly, doesn't rest on the woman but on the child." It is possible, says the cataloguer, that the group warns of the moral implications of gambling, which in the 18th century became a pastime for women of the higher social echelons.
All very curious, but a pretty piece nonetheless.
La conversazione galante, a Capodimonte group, sold for $56,957 by Bonhams.
---
Celestial Wonders Display Japanese and English Ingenuity
Two celestial globes or spheres made their substantial scientific and financial marks in European salerooms towards the end of last year.
The most expensive of them, by some distance, was the clockwork-driven Japanese celestial sphere pictured below right, which in a December 13, 2017, sale of works from the Givaudan family collections held by Piguet of Geneva, Switzerland, was sold for a much higher than predicted $909,390 to a Hong Kong-based bidder.
Before the auction, Piguet's own specialists consulted a number of experts about its age and origins, notably Professor Christopher Cullen, a leading expert in this field. Cullen's 69-page report, along with a lengthy metallurgical study, underpinned the significance of this discovery, and both reports were made available to prospective bidders.
For Piguet's full catalogue description and for further images, readers can go online to (www.hoteldesventes.ch/en/lots/1022760), but here I am drawing on a few key descriptive passages.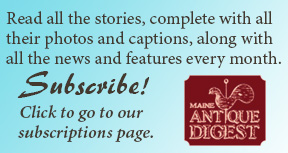 Standing a little over 25" high overall and made in Japan during the first half of the 17th century, the celestial sphere comprises "two copper hemispheres meeting on the ecliptic as a belt of small slots gilded with the 24 solar seasons, the surface chased with cloud-like patterns, gilded characters and hexagrams with pierced decoration revealing a box inside with a map representing the earth, on the internal ring the sun and the moon sit on smaller toothed rings to rotate and be positioned according to the solar season, the axis supported by an external frame holding the [verge and foliot] escapement enabling the sphere to rotate once daily following the apparent motion of the heavens."
The movement is mounted externally as part of the axis support frame, and the sphere would have been displayed on a stand to allow the weights a sufficient drop from the drum wheel.
The configuration of the sphere suggests that it was designed to be used at the latitude of Edo (modern Tokyo), capital of the Tokugawa shoguns who effectively ruled Japan from 1600.
Sold for $216,990 by Christie's in London on the very same day was an extremely rare English glass celestial globe produced by John Cowley for use with a mechanised stand made by Thomas Heath. Another remarkable survival, especially given its rather fragile nature, it is one of only three recorded examples.
One of the others, bearing the number 4 and signed and dated 1739 by Cowley but badly damaged at some stage and with a much later replacement inner terrestrial globe, is in London's Science Museum. The other, known as the "Powderham Globe," is undated, but when sold in the auctioneers' King Street rooms some 30 years ago, it was accompanied by a terrestrial globe by Nathaniel Hill dated to around 1750.
Two earlier glass globes are recorded, but both are now lost. One was made for the Holy Roman Emperor Charles V by Gerard Mercator in 1552; the other is an example illustrated by Roger Long in his 1742 book Astronomy in Five Books and referred to as one he invented "above twenty years ago."
Bearing an engraved cartouche that reads "J. Cowley Londini Sculpsit 1730," the example offered by Christie's has a thick blown glass globe of 10" diameter and slightly prolate form that is diamond engraved with the constellations and labelled in Latin.
It has an internal central steel axis supporting a terrestrial globe, brass horizon and meridian rings, and is supported on a later marble base rather than the original wooden one. That base was probably added following its purchase in London in the early 19th century by a forebear of the Portuguese family who sent it to auction.
Its survival seems a touch fortuitous. Family tradition has it that a great-granduncle went out with the intention of buying an aquarium but instead came back with this glass globe, which at the time was full of dust and dirt.
Cleaned up, I suppose, it might have served as a goldfish bowl!
17th-century Japanese celestial sphere sold by Piguet in Geneva for $909,390.
---
What Else Moves on This Nodding Bureaucrat?
Produced at the State Porcelain Factory in Leningrad (circa 1933), this very rare animated porcelain figure of a bureaucrat or official was sold for a much higher than expected $183,302 in a Christie's Russian sale of November 27, 2017.
Based on a design by Natalia Danko (1892-1942), the 6" high figure is modelled holding a leather bag and documents that are inscribed in Russian "A Plan" and is wearing a purple coat, a blue hat, and gilt glasses. It is inscribed on the base with the Cyrillic initials "BL" for porcelain painter Lyubov Blak.
The catalogue notes tell us that in 1933 Natalia Danko created a series of animated satirical porcelain figures of various types of people living in Leningrad at the time and that her sister, Elena, described the series in a newspaper of the time as "satirical dolls [that] when touched...come to life. A nanny rocking a child...a bureaucrat nodding his head."
These figures consisted of two or three parts, connected by wires, which would change their character when animated—but it is not clear from the Christie's catalogue entry what else moves.
---
$20,000 for a Woolly Hat? Is This Love?
Another first for this column, I think—a colourful but rather old woolly hat but not just any old knitted hat. This red, yellow, and green beanie style "rasta" hat was one that belonged to iconic Jamaican singer and songwriter Bob Marley.
One of the hits of the entertainment memorabilia sale held by Bonhams on December 13, 2017, it was given to the British consignor in 1978.
Following an assassination attempt, Marley had moved to London in 1976, and it was just before his flight home to Jamaica, around two years later, that Marley gave the hat to a member of a Wolverhampton family with whom he had spent some time during this difficult period of his life.
Marley can be seen wearing the hat in a video in which he and the Wailers perform his 1978 hit Is This Love. In the Knightsbridge sale, his hat was a hit once more at $20,030.
---
Downtrodden French Soldiers March On to Saleroom Glory
"All artists should go to the front to strengthen their art by a worship of physical and moral courage and a fearless desire of adventure, risk and daring and free themselves from the canker of professors, archaeologists, cicerones, antiquaries and beauty worshippers."
Taken from a 1915 newspaper article, these are the words of Christopher Richard Wynne Nevinson (1899-1946), an English painter and printmaker who also became one of the more famous war artists of the years 1914-18.
Acquired at Sotheby's in the 1960s by a member of the consignor's family, and sold for $2,474,860 as part of the same auctioneers' November 21 and 22, 2017, sale of modern and post-war art, the picture seen above was unquestionably one of Nevinson's finer works.
Painted in 1916 but titled A Dawn, 1914, it is a work that the auctioneers regarded as "equal in power and impact" to Nevinson's acknowledged masterpiece, La Mitrailleuse, now in London's Tate Britain.
C.R.W. Nevinson's record-breaking oil A Dawn, 1914 sold for $2.48 million by Sotheby's.
It is also a picture that a contemporary art critic dubbed a "snapshot from hell" and an unforgettable image of the Great War.
The downtrodden French soldiers, the poilus "with their simplified gaunt angular faces are painted in a shorthand Cubistic fashion," said the Sotheby's cataloguer, "rather than the more studied Cubist manner that characterised the machine gunners of La Mitrailleuse.
"Laden with packs, ready for a life in the trenches, they flood the narrow street marching under the darkened windows, which offer no supporters or onlookers to cheer them on. The jagged lines of the bayonets rise above the densely packed stream of soldiers and the jagged, abstract shapes that dart through the crowd are similar to those used in other works by Nevinson painted at that time, such as the sky of On The Road To Ypres."
The saleroom's high estimate—around $1.3 million and more than double the previous best for Nevinson's work—showed their confidence in the picture, and on the day it added another million to even that figure.
Signed and dated 1920, Nevinson's Looking Down on Downtown(below) resulted from a 1919 visit to New York City that he made at the invitation of Frederick Keppel, a gallery owner and print publisher who mounted a successful exhibition of Nevinson's prints of World War I.
The artist spent a month in the city, making numerous sketches and studies and finding fresh inspiration in New York City, its skyscrapers, and industry.
In an interview with the New York Timeshe described what he and other artists felt: "Having lived among scrap heaps, having seen miles of destruction day after day, month after month, year after year, they are longing for a complete change. We artists are sick of destruction in art. We want construction."
This painting, too, last seen at auction at Sotheby's some 30 years ago, just bettered the old record in selling at $687,240.
---
Lord A Wrote Out a Cheque for Double the Amount Charged
"The first of these clocks was made for Lord Ashburton of the Victorian period before I was in the business. It cost the firm a load of money in time and trouble, for so many men had to make so many parts (the man that made the hands couldn't do anything else, etc. etc.). My father presented the bill to Lord A with trembling hands and apologised for the high charge. Lord A took the bill and wrote out a cheque at once for double the amount charged on the bill!!! and expressed his appreciation."
The Dent carriage clock of "magnificent proportions" shown tucked in its original ebonised travelling case and standing free sold for $131,968.
These are the words of A.H. Jump, grandson of Richard Jump, whose London firm produced the line of now very rare hump-backed travelling clocks, one example of which is pictured below left.
In a silver case hallmarked for 1893, boasting moon phase, running seconds, and annual calendar on the dial, and retaining the original silver double-ended safety key, this example is contained cosily in the original gilt-tooled green leather travelling presentation case, and in a Bonhams clock sale of December 13, 2017, it sold at $119,651.
The Jump travelling clock stands just 6" high, but the cased carriage clock seen below right is 13" high when the handle is raised.
Made by Dent of London and dated by Bonhams to the mid-19th century, it is a twin-train, quarter-chiming carriage clock of what the auctioneers proclaimed to be "magnificent proportions."
Presented in its original ebonised travelling case fitted with a leather strap handle, it sold at $131,968.
---
14th-Century Crucifixion Panel is a $2.26 Million Find
Lorenzo Veneziano's newly discovered Crucifixion altarpiece, executed in the third quarter of the 14th century, in tempera on a gold ground and set in a shaped panel measuring roughly 22" x 16" was the top lot in a Bonhams old masters sale on December 6, 2017, selling at $2,377,193.
The panel has for the last 100 years been in the hands of an English family with Italian connections and was unknown to scholars.
Lorenzo Veneziano's innovative Crucifixion panel sold by Bonhams for $2.37 million.
Andrew McKenzie, head of the Knightsbridge saleroom's old master department, said of the discovery, "It was thrilling to bring such an important work to auction. The painting...has only recently come to the notice of art historians, who have declared it an astonishing addition to our knowledge of Venetian painting. Veneziano [active 1356-72] was instrumental in bringing naturalism and reinvigorating the culture of La Serenissimabeyond the classical, Byzantine style."
In an article contributed to the Bonhams house magazine, McKenzie quotes Professor Gaudenz Freuler of the University of Zurich, who had expressed the view that "not only is this painting an astonishing addition to the oeuvre of the most innovative Venetian painter of the 14th century, it also allows a new insight into Lorenzo Veneziano's artistic direction towards the middle of the 1360s."
In that same article McKenzie writes that Veneziano was indisputably the leading Venetian painter of the period and that "his impact on later Venetian painting was both profound and widespread. He was instrumental in instigating the significant move in Venetian art towards the Gothic style."
---
From Dinner Time to Makeup Moments—the Wonderful World of Antiquities
Encompassing works from Classical Greece and Rome, ancient Egypt and the Near East, a Sotheby's sale of ancient sculpture and works of art held on November 29, 2017, saw several lots fetch sums far beyond estimates and totalled $5.20 million.
Seven of those lots are noted here, with numbered reference made to the accompanying illustrations, and these are followed by a group of three Egyptian cosmetic palettes sold as part of a Bonhams antiquities sale of November 28, 2017.
An exceptionally well-preserved and extremely rare sigma-shaped marble table of Eastern Mediterranean, late Roman/early Byzantine origin, measuring 50" x 48" and with a relief border depicting the birth of Aphrodite and a lively gathering of other creatures, brought a bid of $574,750.
Aphrodite's dining table, $574,750. Sotheby's.
Aphrodite Anadyomene appears in the centre of the straight side, seated in a conch held by two sea centaurs and squeezing the seafoam from her hair. Also depicted are nereids riding sea centaurs, sea griffins, seahorses, reclining female and male figures, and others holding implements such as a box, basket, rudders, fishplate, etc.
Early Byzantine tabletops with relief decoration were produced by various workshops around the Eastern Mediterranean during a relatively short period of time—about 40 years or so, A.D. 390-430—that is sometimes known as the Theodosian Renaissance. Around 110 examples are recorded, but most survive only in fragmentary state.
Their decorative inspiration varies from Christian to purely pagan or mythological, but one authority, Professor Ernst Kitzinger, is recorded as having told the owner of this table: "It is unusual and important that it shows Aphrodite with maritime themes. The table depicts magic, fertility, love, and success."
Such tables were designed to be used with a stibadium, a semicircular dining couch that accommodated several diners who may also have been entertained by musical and theatrical performances as they ate.
Sent to auction from an American collection, this 17" high South Arabian funerary stele represents a priestess or goddess. A Qatab-an [Yemeni] piece of circa 100 B.C.-A.D.100, it made a far, far higher than expected $454,175.
It is carved in high relief with the bust of a woman, one hand raised in greeting or veneration, the other clasping ears of grain, a symbol of fertility. The frame is decorated at the top with a row of nine stylised ibex heads, while the base bears a Qatab-anic inscription identifying the figure as Fayšat (of the clan of) Nadh-an. Two holes, one to each side of the figure's neck, still contain bronze pins that were probably used to fasten this funerary ornament to a wall.
A 13" high Roman marble head of Ganymede, dated to A.D. 1st century, or thereabouts, was sold at $574,750. There is no other known copy of the present head, said Sotheby's, but its superior workmanship suggests a hitherto unknown Greek original, one unlikely to have been created before the later 4th century B.C.
Turned sharply to his right, the youth depicted has heavy-lidded eyes and long wavy hair parted in the centre and falling in corkscrew curls over the sides and nape of the neck. The earflaps of his Phrygian cap are pulled up and knotted at the back. Executed in Thasian marble, it shows minor in-filling to the subject's lips.
Estimated at around $16,000 or so, an Egyptian calcite offering table of the 6th Dynasty (2360-2195 B.C.) was sold instead at $430,060.
Approximately 13" in diameter, it is finely carved in shallow relief above the hieroglyphic inscription band with a loaf of bread resting on a mat and flanked by circular vessels. Beneath the inscription is seen a circular plate for the offering of bread, flanked by rectangular vessels. The incised inscription translates as "The king gives an offering, which is given to Anubis on his mountain for him who is honoured by the god Ptah-Sokar, the priest of Maat, and chief of the court (-hall), Senni."
Roman head of Hermes, $276,320. Sotheby's.
Sold for $276,320, yet again a much higher than predicted sum, was a Roman head of Hermes dating from the 2nd century B.C. Just over 11" high, it is, rather confusingly, a stylised carved figure or bust known as a herm.
The son of Zeus and Maia, Hermes is in Greek myth the protector of travellers and the speedy messenger of the gods who also accompanied the dead in the afterlife. In the Roman world he was known as Mercury, and he was also the god of commerce—derived from merx (merchandise) and mercari (to trade).
Only about double the high estimate was needed to secure, at $226,080, a Greek bronze helmet dating from the late 6th century B.C. Of the Corinthian type, it has been hammered from a single sheet of bronze to comprise a rounded dome, flaring neck protector, long pointed cheek guards, and finely contoured almond-shaped eyes and nose guard. The Greek letters theta and iota are incised on the right cheek guard.
Sold at $267,950 at Sotheby's was a set of four Egyptian alabaster canopic jars of the 26th Dynasty (664-525 B.C.). Of slightly flaring ovoid form, they are carved with frontal panels containing inscriptions that include prayers and the fact that the jars had belonged to the High Priest Psamtik of Thoth at Hermopolis Magna.
Each of the jars, the tallest of them 14" high, is surmounted by a lid representing one the four sons of Horus. From the left they are the jackal-headed Duamutef, protector of the stomach; falcon-headed Qebehsenuef, protector of the intestines; human-headed Imsety, protector of the liver; and baboon-headed Hapi, protector of the lungs.
It would appear that the jars were acquired on an 1887 visit to Egypt made by the Vanderbilt family, among them a very young Harold Vanderbilt. Years later Harold gifted the jars to Eleanor Funkhauser of Mount Jackson, Virginia, one of whose descendants consigned them to the Sotheby's auction.
A Bonhams antiquities sale of November 28, 2017, included among the very first lots offered three Egyptian greywacke* cosmetic palettes, all of which are predynastic objects of the Naqada II period and date to around 3500-3200 B.C.
Cosmetic palettes in geometric and animal shapes were used by both men and women to prepare makeup. Surface wear and pigment remains are found on many palettes, suggesting that they were objects of frequent use in daily life, as well as being buried in tombs in a ritualistic context.
All three offered in the Knightsbridge auction were acquired at a 2005 sale of the private museum of Roland Hartlaub of Iphofen in Bavaria, an auction conducted on the premises by Auktionshaus Weidler of Nuremberg, Germany. There they formed part of a single lot, but they were offered separately in the Knightsbridge saleroom.
Roman marble head of Ganymede, $574,750. Sotheby's.
Egyptian greywacke cosmetic palette in the form of a Barbary sheep, $21,114. Bonhams.
The 5" long North African Barbary sheep with long neck and short backward-curving horns, long muzzle, and drilled eyes—a very rare subject in this field, it seems—made $21,114; the freshwater turtle, a little under 7" long, with a projecting head, drilled eyes, small frontal and rear flippers, and circular body pierced for suspension on the base of the back, reached $17,595; and the 8" long tilapia fish realised $12,317.
Palettes in the form of tilapia fish from the Naqada II period are well known, though the present lot's lack of naturalism, said the saleroom, suggests a date towards the end of this epoch. The hollowed eyes may once have been inlaid, probably with beads.
* Wikipedia defines greywacke as a variety of "sandstone generally characterized by its hardness, dark colour, and poorly sorted angular grains of quartz, feldspar, and small rock fragments or lithic fragments set in a compact, clay-fine matrix."
---
Tsar Nicholas I Had a Bit of a Thing about Smart Uniforms
Offered as part of a Sotheby's Russian works of art sale on November 28, 2017, and at the tail end of the year that gave a nod to the centenary of the Russian revolution—see the "Workers of the World" plate featured in last month's "Letter"—was a group of very decorative plates of the earlier Tsarist years.
This was a group of 16 richly gilt-decorated and painted plates, each a little over 9" diameter, that were produced at the Imperial Porcelain Factory in St. Petersburg around 1830 and featured military figures.
The example seen far right, according to the French title on the underside, depicts two chaps who—to me at least—are rather curiously identified as a "Drum Major and Flagbearer of the Sailors of the Guards."
A "Drum Major and Flagbearer of the Sailors of the Guards" feature in this plate, signed "P. Savelyev," which made $96,650 at Sotheby's.
Signed "P. Savelyev" and bearing a blue overglaze cypher of Tsar Nicholas I, this particular plate was the most expensive of the group at $96,650.
That was where I intended to end this short piece, but whilst looking in my old M.A.D.files for something else entirely I came across a piece that I wrote for a 2005 "Letter" and had since forgotten.
It had been prompted by the appearance of a dozen such plates offered that year at Sotheby's, most of which made more than the group seen last November in London—and in one instance prompted a serious six-figure bid.
It seemed to me that a modified portion, if not all, of the background provided in that earlier report might, 12 years on, be worth repeating.* And so...
Imbued with admiration for all things Prussian and military by his father, the future Tsar Nicholas I was said to be more at home on the parade ground than at court, and in 1825, on his accession to the Russian throne, his abiding interest in military uniforms and fashions became almost an obsession.
Nicholas prescribed the wearing of uniforms by all professional classes and even instructed all ranks of nobility to don uniforms, a great many of which he designed himself.
And the Imperial Porcelain Factory also found itself subject to Nicholas's likes and dislikes. His was the first and last word on the factory's artistic direction, and all designs had to be submitted for his approval.
It was in 1827 that Nicholas commissioned the set of military plates in question, one that developed into a 60-place service and seems to have been worked on until the year 1836.
The subjects selected to decorate the plates were drawn from several sources, among them a work whose Russian title translates as "Collection of Uniforms of the Imperial Russian Army."
The Imperial Porcelain Factory's finest artists were employed in producing the plates, many of which are signed, and these depictions of splendidly garbed military figures were framed by broad gilt rims with incised decoration of military trophies alternating with double-headed eagles holding laurel wreaths, torches, and lightning bolts.
These striking gold borders were created using a then-new process that gave them a long-lasting polish and sheen. The gilding work produced at the Imperial Porcelain Factory during Nicholas I's reign was renowned, but after 1855 it diminished in quality and never recovered its former lustre.
These military plates were highly prized at the time, and Nicholas presented 200 of them to his father-in-law, King Friedrich Wilhelm II of Prussia, for display at the Charlottenberg Palace in Berlin.
That 2005 Sotheby's sale contained seven of the gold-rimmed plates and five of a version, produced in the years 1838-44, in which the rims were painted in turquoise green with gilt arms, trophies, etc.
The first of the gold-rimmed plates offered in that 2005 sale, signed "N. Kornilov" and depicting soldiers and a young fife player of the Grenadier Guards at the Winter Palace, sold for a huge $235,310, but thereafter things quietened down just a little, and the other six gold-edged plates made $96,265 apiece.
Two of the later plates with their gilt-decorated turquoise rims sold at $80,220 apiece, and overall the dozen plates racked up a total of $1.16 million.
The Russian market has had its ups and downs since then, and the 16 plates sold at Sotheby's last November, all of them gold-rimmed, made a total of about $762,885, with prices ranging from $10,820 to $96,525.
One of them is illustrated here.
A Russian sale held by Christie's on November 27, 2017, included another six of these plates. Between them they raised over $200,000.
*The original feature, "Russian Connections I: Military Service," can be found on page 31-D of the February 2005 issue of the Maine Antique Digest
---
Nelson's Colours Fly Once More in a London Saleroom
Forming part of one of those sales that Sotheby's like to call "Of Royal and Noble Descent," lots relating to the life and dramatic times of one of Britain's national heroes, Lord Horatio Nelson, featured in a January 17 auction.
They were among almost 100 lots with a maritime theme that were offered as the property of a "princely" vendor, and some, it seems, had been acquired in 2005, the year that saw any number of Nelson-related sales held to commemorate the bicentenary of Nelson's greatest but, for him, ultimately fatal victory at the Battle of Trafalgar.
A large fragment of a Union Jack from Nelson's flagship, the Victory, sold for $410,185 by Sotheby's.
One such lot was the large fragment of a Union Jack from Nelson's flagship, the Victory. At Nelson's order, ships of the British fleet had sailed into battle with their French and Spanish enemies flying the national flag rather than just their squadron colours: "When in the presence of an Enemy, all the Ships under my command are to bear white Colours [i.e. St. George's Ensign], and a Union Jack is to be suspended from the fore top-gallant stay."
Victory's battle ensigns were later used in the ceremonials that marked Nelson's state funeral in January 1806, and among those in the vast procession that followed Nelson's remains to St. Paul's Cathedral was a group of 48 seamen and marines from Victory. They bore with them the ship's three battle ensigns and were, according to one eyewitness, "repeatedly and almost continually cheered as they passed along."
At the conclusion of the funeral service the sailors were supposed to fold the flags and place them reverently on the coffin, but as reported in the Naval Chronicleat the time "these brave fellows...desirous of retaining some memorials of their great and favourite commander, had torn off a considerable part of the largest flag, of which most of them obtained a portion."
Most surviving fragments of the Victory's flags are much smaller than the piece seen in the recent Sotheby's sale, which is roughly 3' square. First recorded in the hands of a Captain Dobbie (d. 1830), who gifted it to the museum of the Royal United Services Institute, it made two auction appearances with militaria specialists Wallis & Wallis in the 1960s and 1990s before first arriving at Sotheby's for sale in 2005, as part of a "Trafalgar: Nelson and the Napoleonic Wars" sale.
On that occasion the selling price was $211,390; this time the bidding reached $410,185.
Only two complete Union Jacks used as battle ensigns at Trafalgar survive: one of them, from H.M.S. Minotaur, is now in the National Maritime Museum at Greenwich, but the other, flown on H.M.S. Spartiate, was sold at auction by U.K. maritime specialists Charles Miller Ltd. in 2009 for $633,570—some 20 times the expected sum.
Dated to circa 1786, a portrait of Nelson's muse and lover, Emma Hamilton (1765-1815), painted by an artist who bore the same surname, Gavin Hamilton (1723-1798), was this time sold for $509,625—but with rather different exchange rates now in effect, that is only around $2500 more than the $507,340 it made in the above-mentioned Sotheby's sale of 2005. In 1971 this same portrait had been sold as the work of Angelica Kauffman in a Welsh saleroom.
Sold for a much higher than predicted $327,320 in the recent Sotheby's sale was James (John) Wilson Carmichael's The Opening Engagement at Trafalgar; H.M.S. "Royal Sovereign" Raking the Stern of the Spanish Flagship, "Santa Ana,"a large, 41¾" x 71" oil of 1856.
It depicts a decisive opening moment in the Battle of Trafalgar when Rear Admiral Lord Collingwood, in command of Royal Sovereign, broke through the Spanish line and rounded on Santa Ana, the huge 112-gun Spanish flagship of Vice- Admiral de Alava.
All 50 guns of Royal Sovereign'sport broadside, double shotted, poured into the Spanish ship's unprotected stern at a range of just 30 yards. Then, putting his helm hard over, Collingwood ranged up the lee side of the Spaniard to deliver the coup de grace.
It proved the brilliance of Nelson's tactical strategy, but Collingwood's manoeuvre was completed even before Victoryherself entered the fray at the head of the other column of British ships.
The painting was previously sold by Sotheby's in May 1996. Art Sales Index reports the price as $70,840 (not including buyer's premium).
---
Originally published in the March 2018 issue of Maine Antique Digest. © 2018 Maine Antique Digest