On June 2 California collector Behrooz Sarafraz filed suit against Antiquorum, the high-end watch auction house, claiming that he hadn't been paid for his consignment.
According to the suit, Sarafraz consigned a Rolex watch and seven vide poche porcelain plates for a February 23 sale in New York City. He had paid $95,000 for the watch and $5000 for the plates. At the time of the sale, Evan Zimmerman was the auction house's president and CEO, and watch expert Charles Tearle worked for Antiquorum as an auctioneer; both are named as codefendants.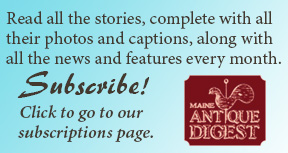 Sarafraz claims that he asked, when Tearle visited his home, whether Antiquorum was paying its consignors and about the financial health of the company. Tearle provided assurances, Sarafraz alleges in his suit.
The consignment contract called for a 4% commission on the hammer price and 1% insurance cost, with payment to be made by April 3, which is 40 days after the sale.
The watch sold for $40,500. The plates were sold in two different lots and collectively sold for $2600. Sarafraz alleges that he is owed a net of $40,945 for all these items and has not yet been paid.
Another suit, filed by New Yorker Yuri Radzievsky in April for nonpayment, has been withdrawn because of settlement between the parties. Radzievsky claimed that he was owed $111,977 from a December 8, 2016, sale in Hong Kong. Antiquorum acknowledged the debt in a March 6 e-mail. "Although our client does not dispute that the sum of $117,977 is owed to you, and that promises to pay the same have heretofore been made, internal issues with a contractual investor have made it impossible to tender funds at this time."
According to the settlement, Antiquorum will pay $128,000 by July 31. If it doesn't pay, a judgment will be entered against Antiquorum for $128,000 along with interest (9% per annum), as well as cost and expenses associated with the lawsuit.
In the July 2017 issue of M.A.D., we reported on a suit filed by Andrew Woods of Fort Myers, Florida, alleging that he had not been paid for a Patek Philippe watch that he had consigned to the firm's December 8, 2016, sale. The watch appears on the price list as being sold for $389,000 (includes buyer's premium), which should have netted Woods $300,000. The consignment contract stated that Antiquorum was to pay the balance due 40 days after the sale, which would have been January 17, 2017.
---
Originally published in the August 2017 issue of Maine Antique Digest. © 2017 Maine Antique Digest