A Long Island City, New York, gallery owner and a salesperson for the appointment-only business have been charged with illegally selling a sculpture made with elephant ivory. They were charged with selling the sculpture in June to state undercover investigators for more than $2500. In New York, the sale of more than $1500 worth of products made from elephant ivory without obtaining a Department of Environmental Conservation (DEC) license or permit is a felony.
Photo courtesy RoGallery.
District attorney Richard A. Brown identified the defendants as RoGallery director Robert Rogal, 70, of Manhattan, and assistant director Jaime Villamarin, 45, of Brooklyn. The RoGallery is located at 47-15 36th Street in Long Island City.
The two defendants were arraigned on July 7 before Queens Criminal Court Judge Toni Cimino on a criminal complaint charging them with two violations of New York's Environmental Conservation Law. The defendants, who each face up to four years in prison if convicted, were released on their own recognizance and ordered to return to court on August 29.
Two state investigators working undercover made appointments to visit the RoGallery. The first visit was on May 30, when the undercover agents met with Villamarin, who allegedly showed them two ballerina sculptures—both allegedly made with ivory. The defendant allegedly stated at that time, "These are ivory, but we don't list them as such because you can't sell ivory."
Following the visit, one of the undercover investigators followed up via e-mail with the RoGallery and was given a specific price for the artwork. Investigators returned to the RoGallery on June 14. They met with Rogal and paid $2612 in cash for the ballerina sculpture. During this visit, Rogal showed them another piece priced at $3600, and he allegedly stated, "I believe it is ivory" and "They don't even allow the sale of them [ivory pieces]."
The investigators left the gallery with the ballerina sculpture and had it examined by an expert, who determined that the sculpture was made from authentic ivory.
A court-authorized search warrant was executed at the RoGallery on July 6. Law enforcement officers recovered several sculptures allegedly made with ivory and artifacts believed to be made from sperm whale teeth and crocodile skin. Forensic analysis of these items is pending.
Rogal released a statement regarding the matter. "RoGallery is an established auction house, art dealer, and gallery that has been in business in Long Island City for more than 35 years. Robert Rogal is the director and owner of RoGallery, which buys, offers on consignment, and sells fine art by more than 5000 artists including paintings, prints, photos, and sculptures.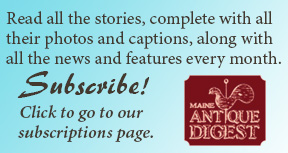 "The allegation by the Queens District Attorney's Office and the NYS Department of Environmental Conservation is that Mr. Rogal sold a piece of art which contained a small amount of ivory. Mr. Rogal is an art dealer, and if he sold an item of art that contained ivory it was done unknowingly and without any intention to violate the laws which protect wildlife. The sculpture at issue is 7½ inches tall; it was acquired from a private collection and was likely created in the early 1900s. The majority of the sculpture is composed of bronze metal, and if the statue contains ivory it would amount to only a small fraction (less than 20%) of the total sculpture.
"Three additional sculptures of a similar style, likely dating to the early 1900s, were also seized by authorities. Notably, certain plastic composites have been used in recent years to replace ivory in artwork; whether the items taken from RoGallery actually contained ivory has yet to be proved by authorities. Additional items were also seized by authorities, but these items were not for sale and were possessed legally by the gallery and/or Mr. Rogal.
"The Queens County District Attorney's Office's press release makes statements to suggest that Mr. Rogal and the RoGallery were somehow major players involved in the illegal ivory trade.… The state's case against Mr. Rogal is, at best, a matter of being properly licensed to sell artwork which may contain a small amount of ivory. Neither Mr. Rogal nor anyone at the RoGallery wishes to contribute to the exploitation and further hunting of any vulnerable or endangered species."
---
Originally published in the September 2017 issue of Maine Antique Digest. © 2017 Maine Antique Digest