Swann Galleries set a new auction record for any print by Edward Hopper (1882-1967) at auction on November 2, when the rare etching The Lonely House, 1923, sold for a record $317,000 (includes buyer's premium) to a dealer buying via phone, well above the high estimate of $200,000. It was also the highest price for an etching ever sold by Swann Galleries.
The Lonely House is an etching printed in black on cream wove paper, 1923, 8" x 10" with full margins. It was an intended edition of 100, though likely significantly smaller. It is signed in pencil, lower right. The etching sold for a record $317,000.
Swann found only four other impressions of this image at auction in the past 30 years. The most recent impression had sold at Sotheby's in New York City, April 26, 2012, for $230,500.
All three works by Hopper in the November 2 sale found buyers. Les Poilus, a rare 1915-18 etching of French infantrymen, reached $42,500, above a high estimate of $20,000, a record for the work.
Swann Galleries holds the top six auction prices for prints by Martin Lewis (Australian/American, 1881-1962). In the November 2 auction, the house beat its own record for Relics (Speakeasy Corner), 1928, one of the artist's most iconic works. The work sold for $55,000, surpassing the previous benchmark established in 2016.
Several additional image records were established, including $65,000 for Self-Portrait with Cap Pulled Forward by Rembrandt van Rijn (Dutch, 1606-1669), a circa 1631 etching. A record $47,500 was also achieved for Arbre, 1892, a lithograph by Odilon Redon (French, 1840-1916).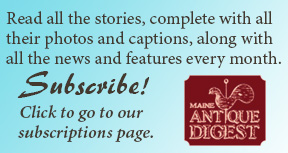 The first edition of "Los Caprichos" by Francisco José de Goya (Spanish, 1746-1828), circa 1799, lampooning the Spanish aristocracy and clergy, sold for $106,250. Approximately 300 copies of the bound set of 80 etchings were produced in the first edition before Goya withdrew the series from sale for fear of retribution. Few survive, as only 27 were sold and most of the rest were destroyed; the copy offered lacked only one etching.
The sale featured a special section of prints from the estate of artist Will Barnet (1911-2012), 94% of which found buyers. Multiple bidders were on the phones for the duration of the run of 31 works, sending many prices past their estimates. Bidding was especially competitive for three figurative prints of women with pets in the flattened ukiyo-e-esque style for which Barnet is celebrated. Woman, Cat and String, 1964, is emblematic of the style. The square color woodcut sold for $4750, above a high estimate of $1800. His 1975 color screenprint The Book and the lithograph Silent Seasons—Summer, 1974, also performed well, bringing $4000 and $3250, respectively.
The sale total was $2,634,362 with 522 lots offered and 337 sold. For more information, contact Swann at (212) 254-4710, e-mail <[email protected]>, or see the website (www.swanngalleries.com).
---
Originally published in the March 2017 issue of Maine Antique Digest. © 2017 Maine Antique Digest