Computer Column #345
John P. Reid, <[email protected]>
The middle of summer does not seem a likely time to think about federal income tax, but April 2018 will be too late. Now is a good time to start planning if any changes in filing procedures are being considered. Antiques collectors and dealers who have been filling out tax forms by hand may want to switch to a tax accountant, an online filing system, or tax preparation software. Many antiquers already use such software, but perhaps a review is useful.
Attitudes have changed a little since James Gillray's 1798 cartoon about William Pitt the Younger introducing a new British income tax.
The necessary skills and knowledge needed to prepare a federal income tax return will not be discussed here. Talk this over with advisers you trust, including tax accountants or tax lawyers, and decide if you want to do it.
Consider any changes in your collecting or business operations. The popular tax software is for individuals and couples. There is provision for an individual's income from a corporation, partnership, or cooperative but no provision for preparation for tax returns for those entities. Some software suppliers have separate programs for that purpose, but they require a good knowledge of the applicable accounting and tax laws.
My personal experience may illustrate the possibilities. I did income tax returns by hand for many years. Income was from a salary as a full-time computer engineer and payments as a part-time freelance writer as well as my wife's salary as a daily newspaper editor. When we moved and sold our home, things got complicated. For instance, an office in the home had been claimed, and this affected the proceeds of the home sale. A tax accountant was paid several hundred dollars a year to prepare returns for a decade. Over the years a sole proprietorship retail antiques business and various investments were added to the mix.
One year a substantial error was found in the accountant's work. It was corrected, but I decided to try the newfangled tax software. The tax data was submitted next year to the accountant, while I entered the same data in popular desktop tax software. The results agreed within a few dollars, and the software has now been used for over a decade.
Tax Software
New tax software has to be bought each year and is usually shipped in November for the upcoming April tax date. Most brands will do returns for up to five people. State tax filing is included.
Brands of income tax software are similar. They usually come in several levels. The lowest level accepts nothing but wage or interest income and simple deductions. This level is usually available as computer software or an online version. Sometimes the online level is free. The next level adds income and expense from investments—stocks, bonds, savings accounts, or mutual funds. The highest level adds sole proprietorship business income. It takes income from sales and deducts business expenses.
Most income tax software starts by collecting the filer's and, if necessary, a joint filer's personal information—name, social security number, age, disabilities, dependents, and address, and the states in which income was earned. This information will be automatically reentered every year but can be edited. Next the software will ask for information on income from wages, pensions, and social security, and possible deductions. Mandatory information on health insurance is now included.
Software that includes business income will ask for income and expenses by category. Expenses for rent, office supplies and equipment, vehicles, insurance, employees, legal fees, business licenses, meals and lodging on business trips, exhibition fees, and other items are accommodated. This information is used to fill out Schedule C of IRS Form 1040 Profit or Loss from Business (www.irs.gov/pub/irs-pdf/f1040sc.pdf). If expenses are less than $5000, and there is no inventory involved, a short version of Schedule C will be used.
A retail antiques business involves inventory. Data will be requested to account for items that are bought in one tax year but not sold until a later tax year. This requires a record of value of the inventory at the start of year, its value at the end of the year, and the value of inventory bought during the year.
A valuable part of business tax software is the calculation of the self-employment tax. Someone making a profit in a business has to pay into social security just as social security is deducted from wages.
Income tax software that accounts for investments involves tedious but uncomplicated work. Dividends, interest, and capital gains from stocks, bonds, mutual funds, and interest-bearing deposits are reported to taxpayers several months before the April tax deadline by mail or, if you elect, online. The material is also sent to the IRS. For each investment, half a dozen or so of these reported numbers must be entered in the tax software.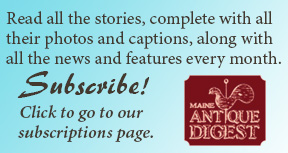 The exception is funds meant to supply monthly income as well as a hoped-for increase in value. These will supply pages of numbers. Fortunately most investments have an online site that will download these numbers directly into the tax software. These sites are tailored to work with TurboTax or H&R Block software, but other software brands often accept them.
Most tax software enables submission of the return online or by mail. Amended returns or a request for an extension can be prepared if needed. Every year, additional security features are added to online submission to prevent hackers from applying for a refund in your name. The software also enables online submission for state returns where this is available.
Software Brands
There are many brands of tax return software. Search online for "review income tax software," and plenty of worthwhile products will be found. Three are almost always at the top of the reviews, and we will report on them. Others are reported as lacking in features or difficult to use.
TurboTax (https://turbotax.intuit.com) from Intuit is usually top rated, but it is the most expensive. It is user friendly and easy to navigate. It checks and rechecks. "Learn more" clicks are available at every step. Good help files are available online. A large user forum answers questions free of charge; however, the correspondents are not necessarily tax experts. You can pay for added help. TurboTax Basic or Free Edition is free; Deluxe for nonbusiness use is $54.99; Premier, which adds investments and rental income, is $79.99; and Self-Employed is $114.99.
H&R Block (www.hrblock.com) is always well reviewed. It is easy to navigate and has many checklists. Help files are good but not always easy to search. The company has thousands of local tax preparation offices where software users can get help. They also promise to help if there is an audit. A Basic version is $29.95; Deluxe, which will handle investments, is $54.95; Premium, which will handle self-employment, is $74.95; and Premium & Business is $89.95.
TaxAct (www.taxact.com) is less expensive than the two products above. It has a dedicated following. It is good at summarizing your work, but correcting an error or omission may be complicated. A Basic version for the simplest returns is free; Plus, which includes investments, is $75; and Premium, which includes self-employment, is $85.
Read all the reviews for various products found online in case some special feature catches your eye. As to cost, all are less than the cost of paying an accountant, but the accountant may be a safer bet. There is one important benefit of doing it yourself. You will better understand how various factors that you can control affect both profit and the tax.
---
Originally published in the September 2017 issue of Maine Antique Digest. © 2017 Maine Antique Digest