Daniel Witek, 54, of Buffalo, New York, who was convicted of mail fraud, was sentenced to time served (six months) by Senior U.S. District Judge William M. Skretny on November 8, 2017. He was also ordered to pay $2100 in restitution.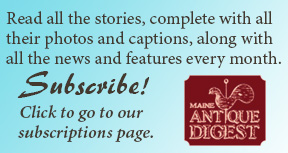 Witek was a volunteer at the Buffalo History Museum in 2013. While volunteering at the museum, Witek "knowingly took, without authorization" certain historical documents from the Anson Conger Goodyear (1877-1964) collection. Witek devised a scheme to defraud the museum, Lion Heart Autographs, and Stuart Lutz Historical Documents, Inc. out of money and property by "falsely representing he owned the Anson Conger Goodyear documents he offered for sale."
An affidavit filed by FBI special agent Vanessa M. Paris notes that in May 2013 David Lowenherz, president of Lion Heart Autographs, New York City, was contacted by a man who identified himself as Walter Payne. The man offered to sell letters and postcards written to Goodyear. Lowenherz agreed to buy five postcards for $2750. Lowenherz contacted the Buffalo History Museum a week later with a list of 42 letters and postcards offered to him. The museum began an inventory and found that 30 of the 42 letters were missing from the Goodyear collection.
---
Originally published in the March 2017 issue of Maine Antique Digest. © 2017 Maine Antique Digest